At BTC, we believe that nurturing a strong community of therapists is key to the provision of high- quality, sustainable therapeutic services.  BTC's thriving therapeutic community enables us to operate as a centre of clinical excellence.  We offer our large team of therapists many opportunities to learn and to develop together whilst also supporting each other. Our rich schedule of CPD and support groups include a BLM discussion group, a weekly community meeting, a complex case discussion group and a number of themed reflective practice groups.
We pride ourselves on having the widest range of evidenced-based therapies in Brighton. Our diverse range of therapists are spread across four levels, each of which reflects the individual's level of experience and training:
Trainee
Students in training with prior clinical experience provide low-cost counselling and therapy and receive in-house supervision.
Graduate
Qualified, experienced practitioners who are developing their practice and continue to receive in house supervision.
Associate
Skilled and experienced practitioners who have BACP accreditation or are registered with UKCP, BPC or BPS.
Senior Associate
Practitioners with over 10 years post qualification experience, with a broad range of skills including clinical supervision, consultation and training.
Alice Barker
Integrative Counsellor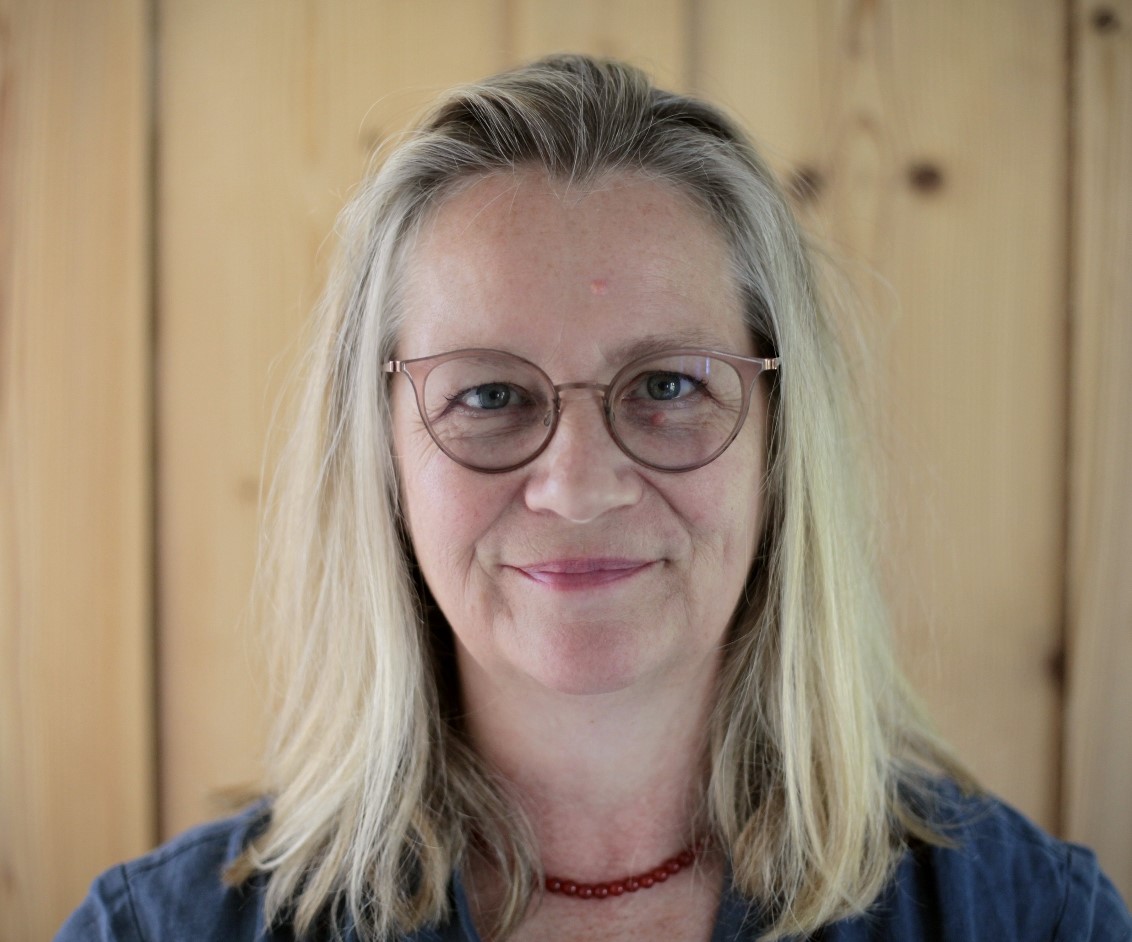 Read More
I qualified as an integrative counsellor at Northbrook College in 1999 then went on to qualify as an Arts Therapist in 2010. I have worked in a wide variety of settings with both adults and children. My experience includes vulnerable adults with mental health problems, domestic abuse, child loss and bereavement, child
adoption and LAC and parents. I currently work for the NHS in a hospital ward with patients presenting medical problems. I am also trained as an EMDR (eye movement desensitisation and reprocessing) practitioner. I use EMDR in my work and have a particular interest in trauma, especially early developmental
trauma and attachment relationships.
I am registered with the Health & Care Professions Council (registration number AS15180).
Alice Hartmann
Integrative Psychotherapist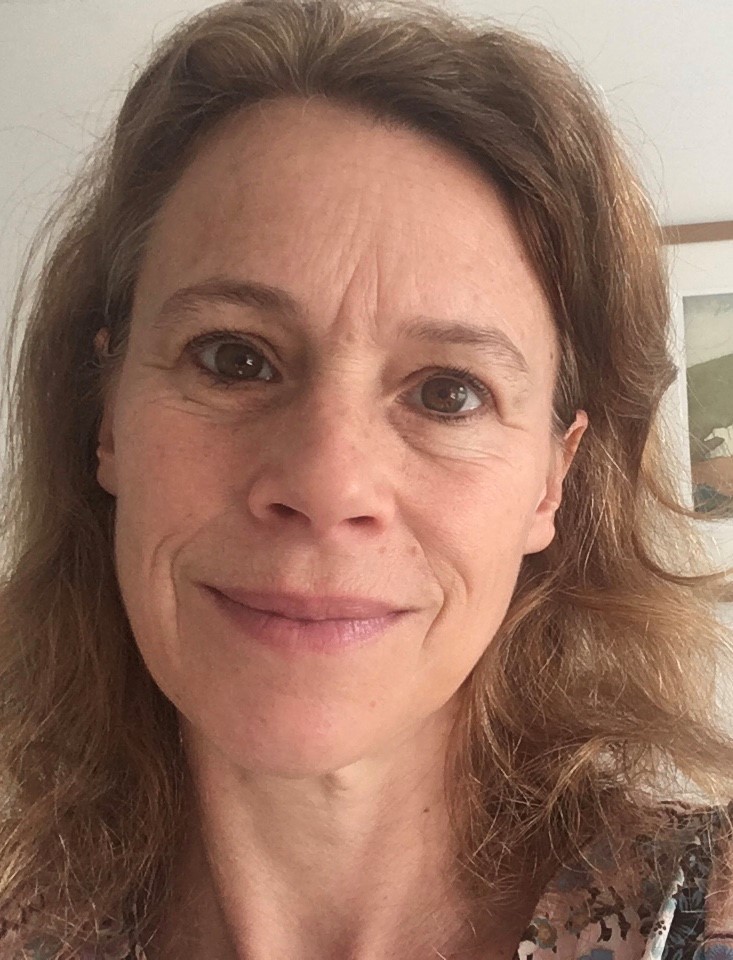 Read More
I am a UKCP registered integrative psychotherapist with 12 years experience working in Mental Health.
I can work with severe and enduring trauma or with more common difficulties such as mild to moderate anxiety and depression.
Psychotherapy is a relational space where you can feel understood with all your feelings, sometimes for the first time. In therapy you can make meaningful connections between present and past experiences to feel, as well as make sense of your sensations and feelings. This helps you understand yourself in a more wholesome way. You may discover new, often more reflective and compassionate ways of relating to yourself, and therefore others. This in turn can improve your day-to-day life, and help you to gain or regain control of some important aspects of your life.
Psychotherapy encourages long-lasting positive change.
The length of this process will depend on what you want to address or change in your life and on how you wish to approach therapy; whether by focusing on particular issues within a specific time frame and/or by looking more deeply at underlying issues. It is usual for therapy to take weeks (12 to 24 weeks); it can also take months or years. It is an individual experience.
Sometimes the hardest thing is to begin the therapeutic journey.
My work is informed by psychodynamic and attachment research as well as how to effectively work with psychological trauma. Together we aim to support a deeper and gentler way into connecting body and mind processes – we are at our best when they come together. My approach to you will be holistic and I aim to adapt to every person's needs and rhythm.
I can work in English and in French (if French is your first language).
I embrace working with people who identify as LGBTQ.
Alicia Meseguer
Psychodynamic Counsellor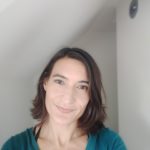 Read More
I am a psychodynamic counsellor, working with individuals. I can offer time-limited or open-ended therapy, depending on your needs.
I offer face to face counselling as well as working remotely via zoom or telephone.
I hold a Post-Graduate Diploma in Psychodynamic Psychotherapeutic Counselling and am currently undertaking an Msc in Psychotherapy.
I am registered with the British Association for Counselling and Psychotherapy (BACP) and the Universities Psychotherapy and Counselling Association (UPCA).
In addition to English I speak Spanish fluently.
I have been studying psychoanalytic theory for many years and draw on a range of theoretical ideas in my work. My style is warm and open. I believe therapy depends on co-creating a strong and supportive relationship in which painful beliefs, experiences and struggles can be explored with honesty and compassion. Unconscious feelings and desires often conflict with those which we consciously hold and in exploring these we alleviate friction and achieve greater self-compassion, choice and empowerment. 
I have worked with people experiencing anxiety, depression, psychosexual difficulties, bereavement, trauma, abusive relationships, obsessive compulsive disorder, post–traumatic stress disorder, delusions and intrusive thought. I also have experience with neurodiversity. I currently work with clients at Brighton Therapy Centre and at the University of Sussex Counselling Service. Before this I worked with survivors of sexual violence as a volunteer.
Chadia Aboutaka
Psychodynamic Therapist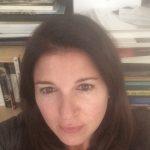 Read More
I am a psychodynamic therapist, an accredited member of BACP, currently holding a PGdip in therapeutic counselling. I am however also working towards an MSc in psychotherapy with the aim of becoming a member of UKCP next year.
My approach is direct, with an honest and containing environment. I have had experience in various levels of anxiety, relating to relationship issues, eating disorders, depression and addictions.
My training is primarily in the psychodynamic modality, but I have interest in Gestalt & the humanistic approach.
I am happy to meet on Zoom, Teams or other means of online communication or face to face.
My qualifications include level 2,3 counselling, PGdip psychotherapeutic counselling, MSc psychotherapy.
I am currently a member of the BACP, working towards UKCP membership.
I am currently insured with Balens, but I hope to include other insurances within the next coming year, ie. Bupa, etc.
Cressida Stevens
Psychodynamic Counsellor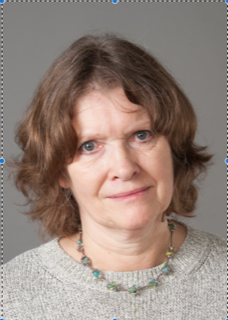 Read More
I am a psychodynamic counsellor offering both short term counselling, or in-depth, longer term therapy for a wide range of emotional issues including anxiety, depression, relationship problems and trauma. I work with adults of all ages, cultural backgrounds, genders and sexual orientations.
I provide long and short term weekly individual psychodynamic counselling. I place great importance on establishing a safe and non-judgemental counselling relationship, allowing clients to talk freely and openly about their feelings and difficulties.
One focus of the work together is how past experiences may continue to affect the ways that we think and behave and so help a client to consider how this could have an impact on their well-being. Through a process of open discussion, I aim to identify current patterns of behaviour or thoughts that may be linked to earlier experiences and attachments. This can help clients to consider how these factors might influence their daily life and relationships.
I work with clients to help address these challenges within a framework where the aim is not only to feel supported in resolving difficulties, but also to gain a better understanding that can maintain future well-being.
I offer sessions in person, by Zoom or telephone.
I am BACP accredited with an MSc in Psychodynamic Counselling.  I have 20 years' experience working with people from all walks of life having worked in GP Surgeries, universities, community centres and charities. I am also a supervisor.
David Owen
Psychoanalytic Psychotherapist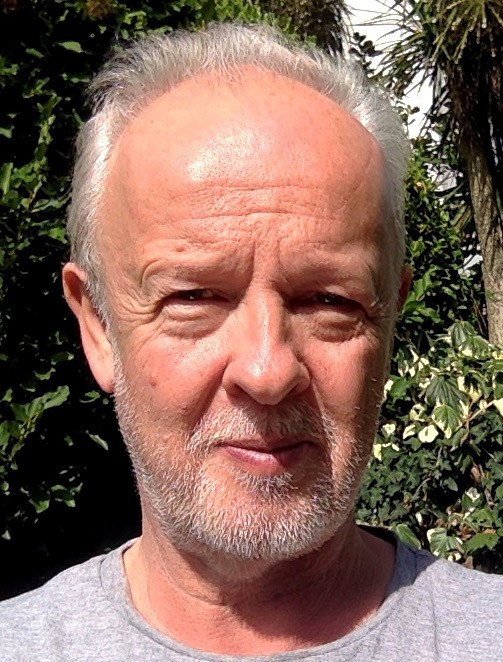 Read More
I offer psychoanalytic psychotherapy to adults experiencing a wide range of difficulties, from those connected with severe abuse and trauma to those that might be regarded as being of a more ordinary nature. I have provided counselling and psychotherapy in various settings since 2004. My qualification is in adult psychoanalytic psychotherapy, with a significant Jungian element to my training and professional development. I have also trained in person-centred and psychodynamic counselling, along with a substantial involvement in humanistic work and other approaches to developing human potential. I am a full member of the British Psychotherapy Foundation, and registered with the British Psychoanalytic Council.
I offer from 1 to 3 weekly sessions, using the chair and/or the couch. My therapeutic approach is both supportive and challenging, and aims to facilitate a productive ongoing dialogue. Though not having specialisms as such, I will endeavour to bring a useful psychoanalytic perspective to whatever your issues might be. In our initial meeting(s) we can explore what working together may be able to offer you at this point in your life.
Although potentially helpful in the shorter term, psychoanalytic treatment aspires towards a deep, lasting resolution of difficulties, relying for its full effectiveness on the development of a secure and rewarding therapeutic relationship. Above all, there is an aim to engage with the issues you bring in all their likely complexity. Because of this the therapeutic process can take time.*
Languages spoken: English
Medium used: In person
NOTE (26/1/21): During the Coronavirus pandemic I am offering sessions by telephone while unable to work in person.
*For more information on what to expect from psychoanalytic psychotherapy please go to the 'Therapies' page on the Brighton Therapy Centre website: https://brightontherapycentre.org.uk/psychoanalytic-psychotherapy/ 
Claire Lim
Integrative Therapist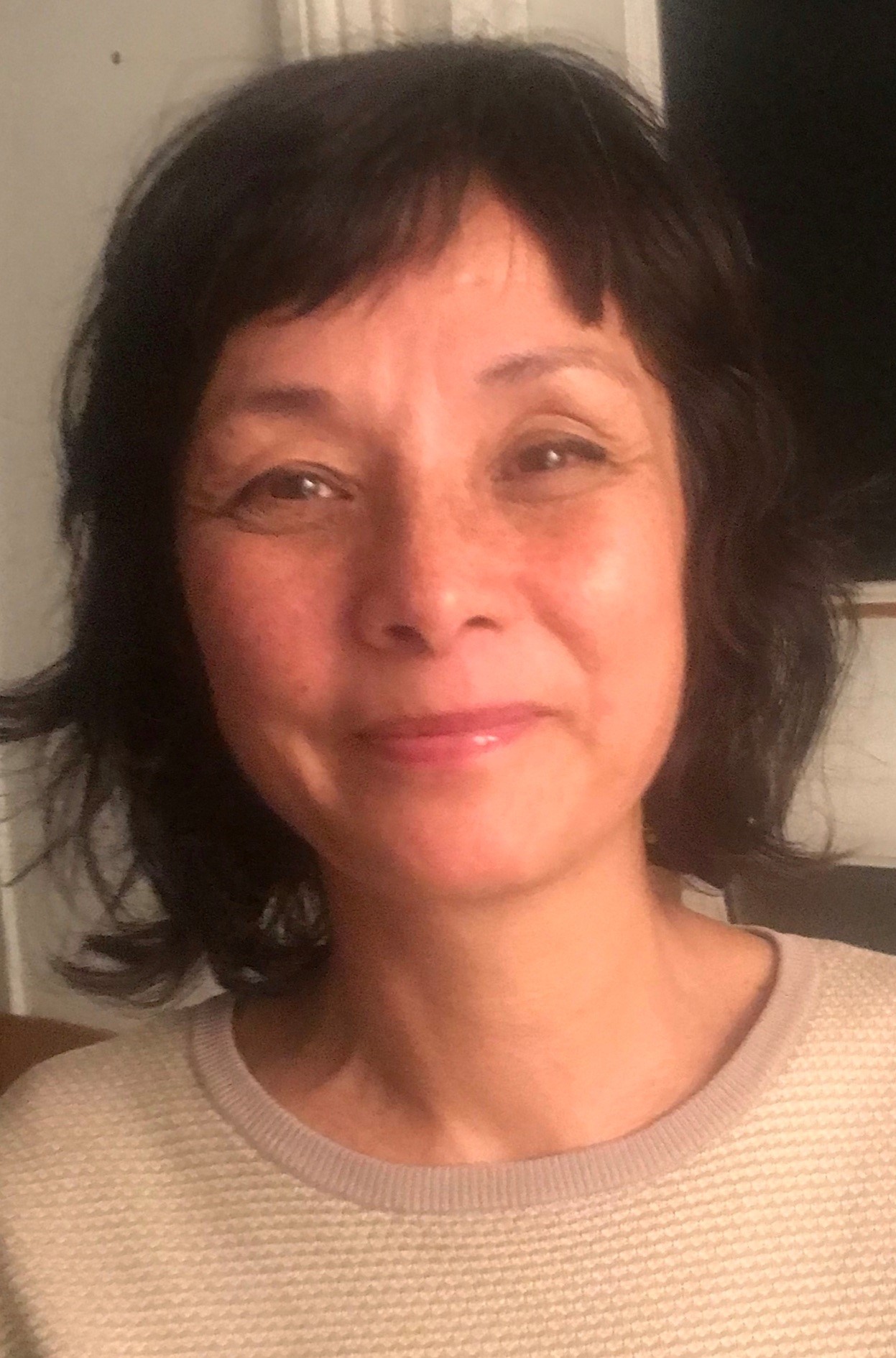 Read More
I am an integrative therapist, and currently a graduate at BTC. I have worked in a mental health setting for the last 6 years, previously having worked within a busy wellbeing service for the charity MIND. I have completed a Post Graduate Diploma in Counselling and Psychotherapy and am a member of the BACP.
My approach is humanistic: I believe that we all have our own way of looking at the world and how we view ourselves; I offer a safe, warm and supportive space so that together we can explore and make sense of these views, and by doing so, help you understand and accept yourself more fully. We will work collaboratively, which means that the focus and purpose of the therapy will be negotiated and agreed together and the work and the relationship is open for
review; I will draw on a range of tools to find a way of working that suits your changing needs.
I have a particular interest in third wave CBT and mindfulness based approaches having trained as a Mindfulness teacher with the Sussex Mindfulness Centre.  By developing awareness of what is arising in each moment, it becomes possible for us to respond in ways that are helpful, rather than react in ways that are not.  I believe that by responding compassionately towards ourselves and our experience we can make the right choices towards growth and fulfilling our potential. 
David Sagar
Integrative Therapist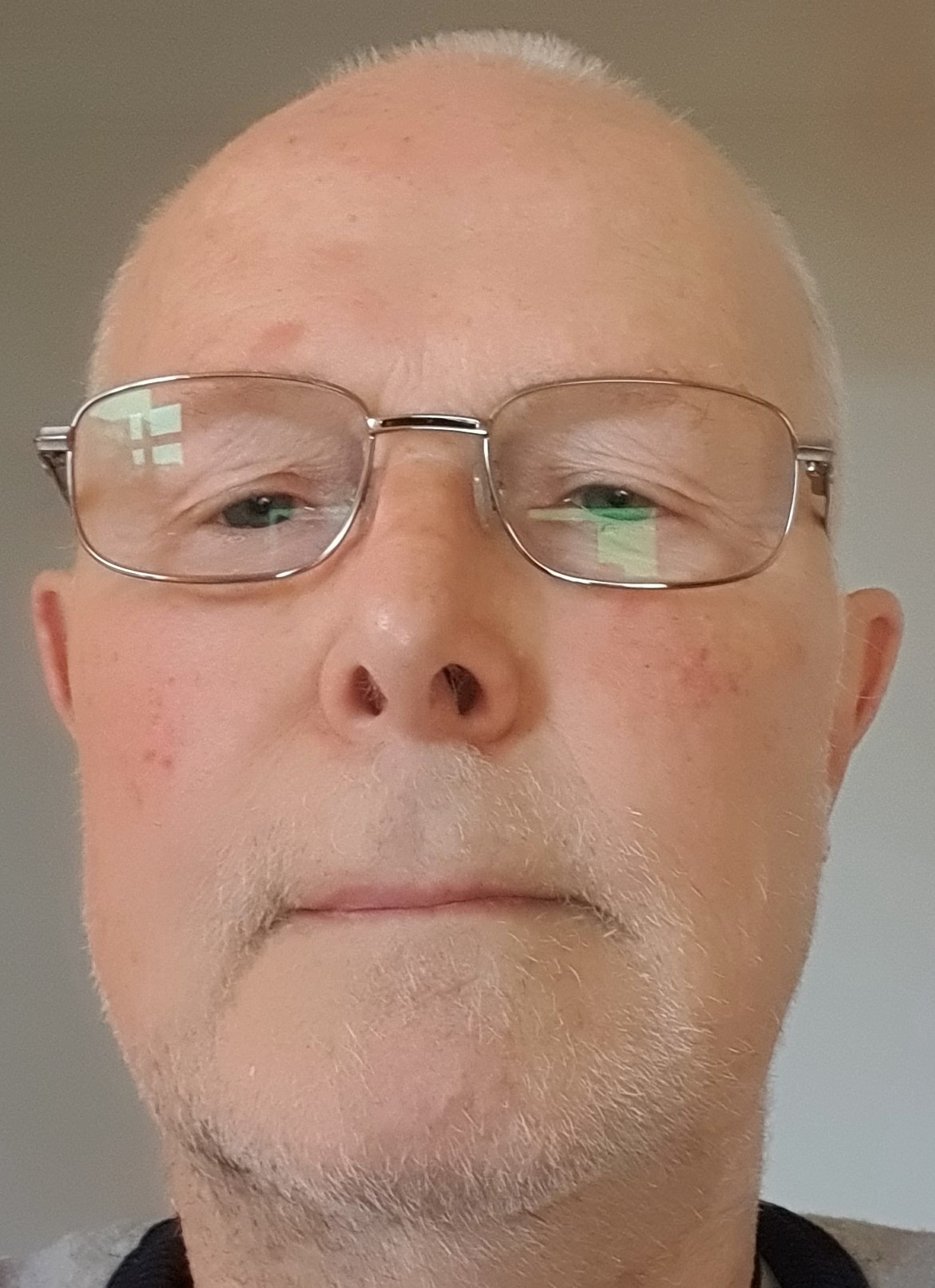 Read More
David Sagar is an experienced psychodynamic psychotherapist and an accredited member of the British Association for Counselling and Psychotherapy (BACP).
David has a particular interest in early developmental trauma, Complex PTSD and issues such as relationship difficulties, anxiety, depression, co-dependency, spirituality and sexuality.  
David trained in Advanced Psychodynamic Counselling and Psychotherapy at the Westminster Pastoral Foundation from 1997 to 2002.
Following a lifelong interest in Jungian and post-Jungian theory and practice, he is currently undertaking further study with the Society of Analytical Psychology in London. This is one aspect of a wider interest in spirituality which is expressed in two published books: A Strange Fire – Spirituality for the 21st Century, and Reflections on an Empty Grave: Songs of Heart and Soul. He has also had articles published in the (Jungian) Journal of Analytical Psychology and in Thresholds, a journal published by the spirituality division of the BACP.
He works with people experiencing relationship difficulties, identity issues, anxiety, depression, and the effects of early relational trauma, such as Complex PTSD. He is also interested in working with people who want to explore their sexuality or spirituality.
David is currently seeing client's face to face on the basis they are fully vaccinated. 
Debbie Broadhurst
Psychodynamic Therapist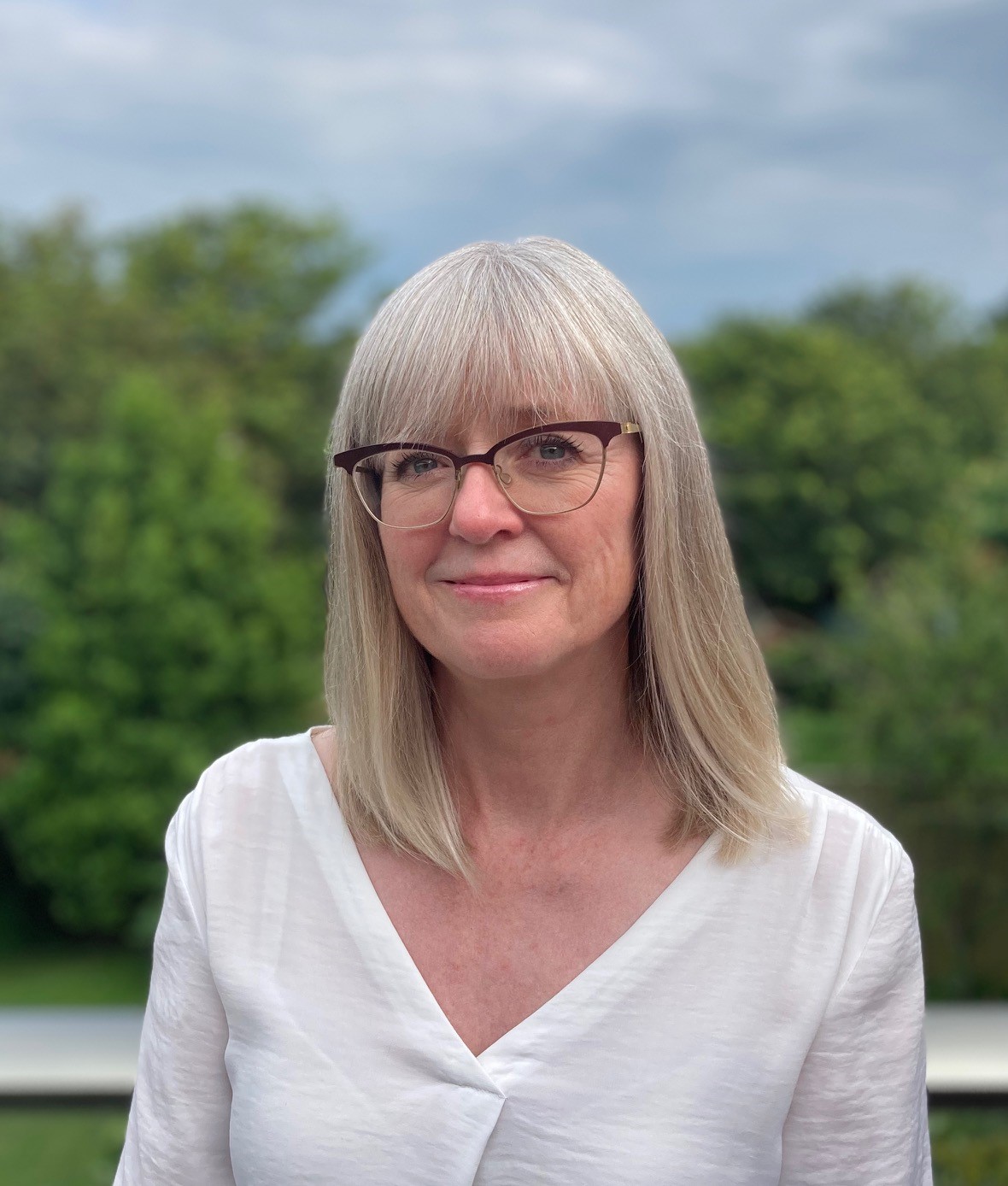 Read More
As an experienced psychodynamic therapist I can help you with anxiety, bereavement and loss, health issues, fertility problems, relationship issues, stress, disordered eating, self-harm, trauma, and abuse. I offer weekly session via video call for either a set number of weeks or open-ended i.e. you stop when you feel ready.
I am a friendly and supportive therapist working with adults at all stages of life. Talking freely and confidentially with me can help you to improve the way you feel about yourself, your relationship with others, and your overall mental health.
My approach is known as psychodynamic. This means we will explore how your early relationships, childhood experiences, and difficult or traumatic events have shaped who you are now, and how you relate to others and the world around you. But it's not just about how the past affects you. We will consider feelings that might be outside of your immediate awareness such as unconscious fears, anger, shame, or buried needs and desires, all of which filter through in to your responses and behaviour patterns. We might also focus on bodily cues and what they might be telling us about your experiences. Exploring these avenues can help you to understand yourself better, consider different perspectives, and take steps towards change. Therapy may be difficult, uncomfortable and challenging at times but we will review progress as we work together.
Qualifications
Postgraduate Diploma Psychodynamic Psychotherapeutic Counselling
Crossfield's Institute Diploma, Equine-Facilitated Psychotherapy
CRUSE, Awareness in Bereavement Award
I am a registered member of the www.bacp.co.uk, and fully insured.
Gioconda Vasquez
Psychoanalytic Psychotherapist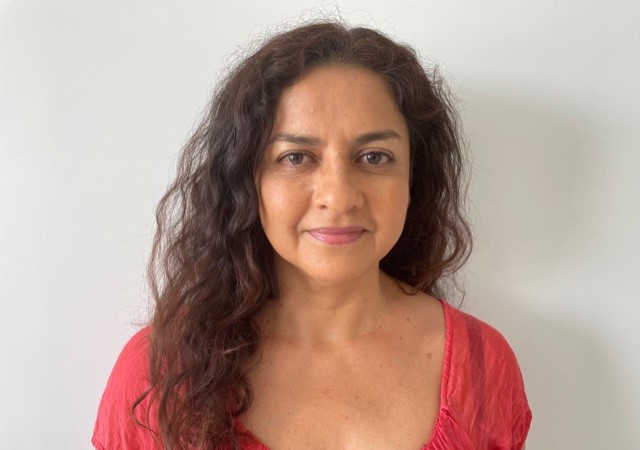 Read More
I am a UKCP Psychoanalytic Psychotherapist and a BACP accredited Psychodynamic Counsellor with over 15 years experience. I support adults and young people suffering with CPTSD, depression, anxiety, eating disorders, relationship difficulties, physical and sexual abuse, bereavement and low self-esteem. I practise in both English and Spanish and have been with Brighton Therapy Centre since 2015. I have also worked for the NHS, and in the charity and private sectors. 
I will offer a welcoming, non-judgemental and confidential space where you will be able to explore and reflect on different aspects of yourself and how your experiences in the past influence and impact your responses in the present.  Through the therapeutic relationship, together we will make sense of your unconscious thoughts and reactions to gain an insight into your emotional struggles. I am a member of the Guild of Psychotherapists, where I trained in a pluralistic psychoanalytic tradition, which means that I use different analytical theories to inform my practice to work with your needs individually and to ensure the best approach for you. 
I'm also trained in CBT (Cognitive Behavioural Therapy) and EMDR (Eye Movement Desensitisation and Reprocessing) therapy. 
If you are unable to attend in person, I can offer online sessions via Zoom, FaceTime or on the phone.
Grainne McHugh
Integrative Arts Psychotherapist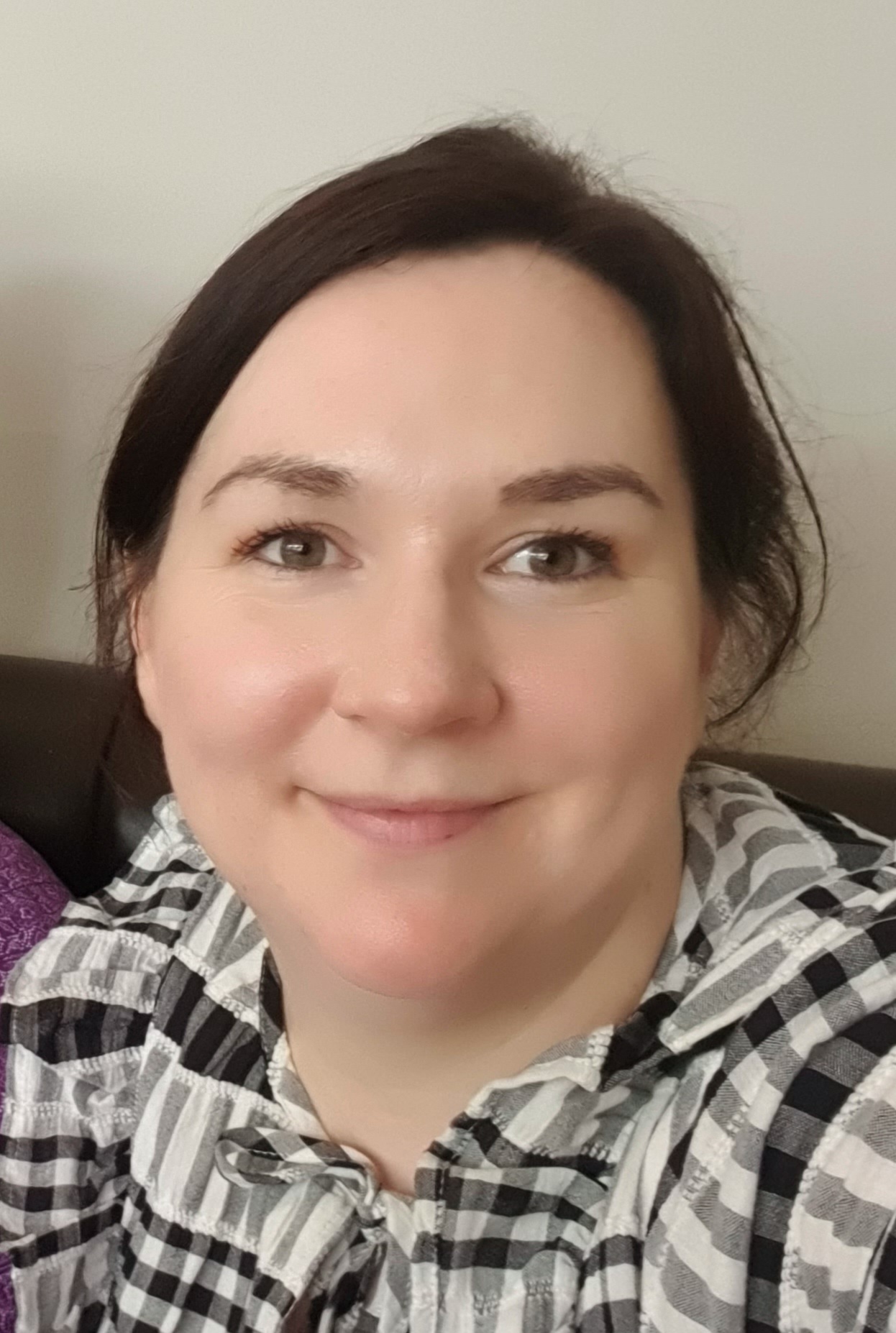 Read More
My experience includes working with those who experience anxiety, depression, anger, shame, loneliness, difficulties with food and relationships, survivors of sexual abuse, chronic fatigue syndrome, bipolar disorder, ADHD, autism, schizophrenia, personality disorders, PTSD, and disordered eating.
Therapies Provided
Sometimes the experience of life causes our innate creativity to become flattened, stifled or stuck. Patterns repeat; we may use people, places and things to numb and avoid painful feelings that we can't find words for.
My therapeutic approach is tailored to meet an individual client's unique needs.
I am trained to weave traditional talking therapies, such as Gestalt, Transactional Analysis and psychodynamic therapies with up-to-date neuroscientific research, alongside the arts to empower clients to use their creative agency to establish more fulfilling lives for themselves.
Together, we work through their emotional pain, naming and processing feelings and memories, and safely locating and integrating emotions within the body. The arts can offer an essential component in finding ways to communicate and to be in relationship.
Mediums Used 
My preference is to work on Zoom or in person. 
Qualifications
Masters in Integrative Arts Psychotherapy and an Advanced Diploma in the Therapeutic and Educational Application of the Arts.
Memberships 
HCPC, BAAT, IATE
Haia Ironside
Psychodynamic Psychotherapist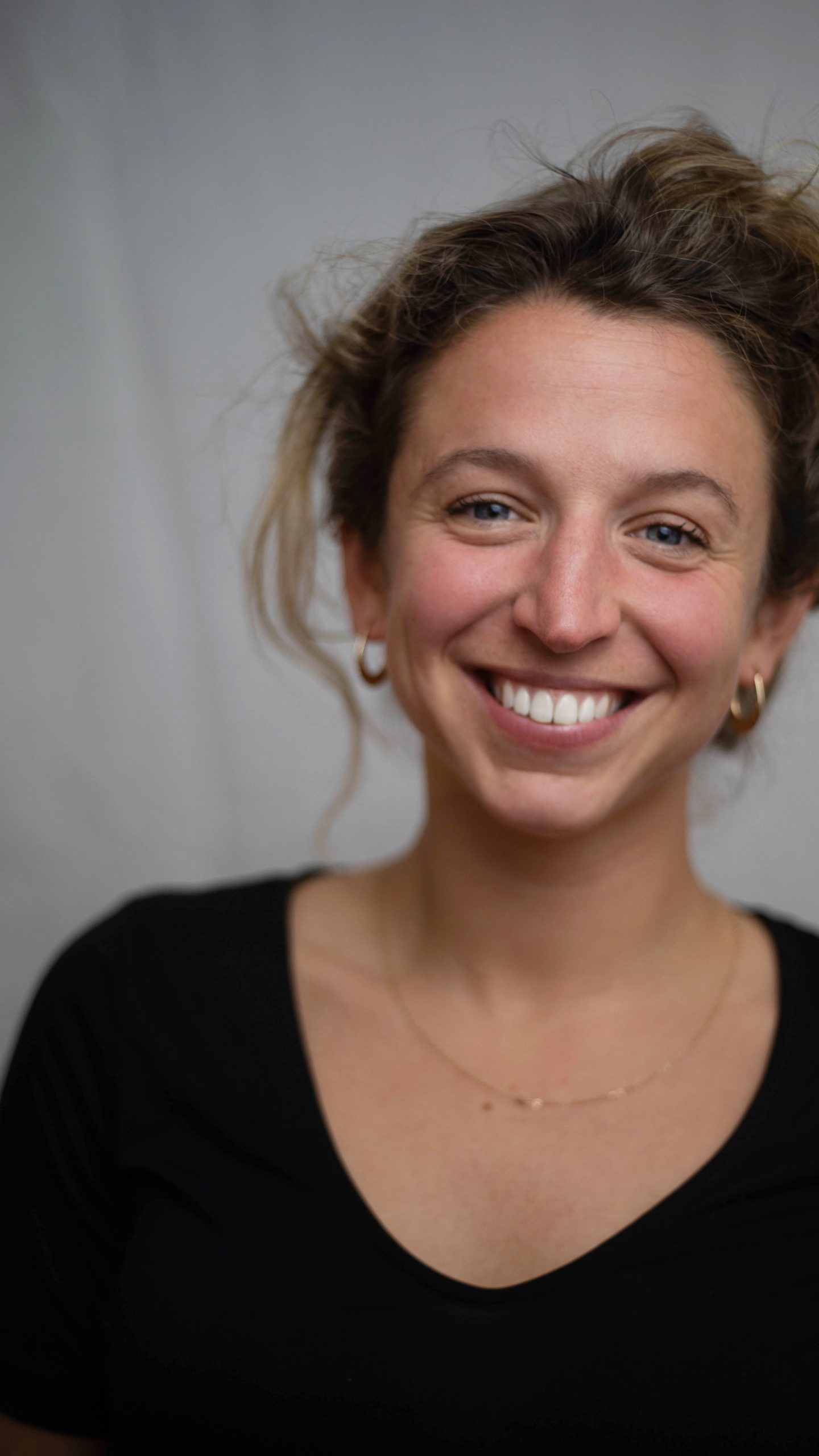 Read More
I am a trainee psychodynamic psychotherapist studying at The Tavistock and Portman NHS Foundation Trust and a student member of the BACP. My academic qualifications include an MA in Autism Research Studies and a BA in War Studies. With professional experience in big corporations, charities and as a qualified teacher, I am committed to working with people to improve mental health and overall wellbeing.
I offer a confidential time and space to explore what feels important to you. This can include painful and difficult feelings that might not be talked about elsewhere. In general, we will meet once a week at the same time and in the same space. Psychodynamic therapy tends to be longer term meaning it can last up to 12 months and beyond. I believe that this regularity and consistency can enable people to begin to look inwards to better understand day to day thoughts, actions and relationships.
Harriet Ward
Psychodynamic Psychotherapist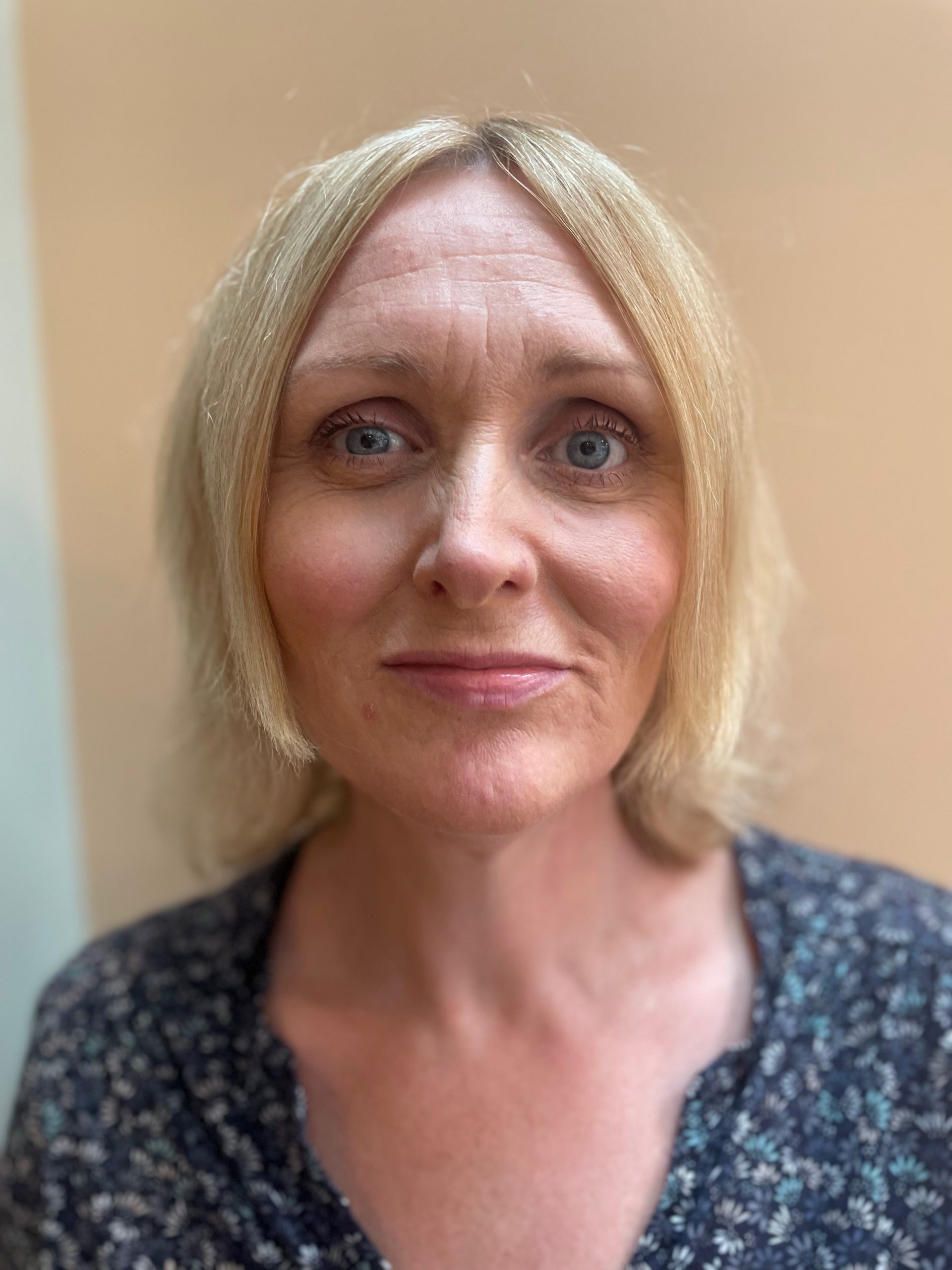 Read More
I am an experienced psychodynamic counsellor and psychotherapist. Qualifying in 2009, I have spent several years working within the NHS with a diverse range of presentations from people recovering from severe and enduring trauma, abuse, and neglect to people experiencing mild to moderate anxiety and depression.  
I will endeavour to provide the scaffolding and a safe and containing space for you to explore your past and present experiences, thoughts, feelings, and patterns of relating. Over time, the therapeutic process may illuminate your unconscious narratives, thoughts, and feelings to reveal a deeper understanding of your inner self and the way you relate to the world.  it may not only alleviate the symptoms that are troubling you, but it can help you to make deep seated changes to personality and development.
I hold a BA (hons) and MA/PGDip level programme in counselling and psychotherapy. In 2018, I completed a further professional clinical training in intercultural psychodynamic psychotherapy at Tavistock Clinic in London, which focused on working in a modern multicultural context.
 I am an accredited member of the BACP.
I offer zoom and face to face sessions.
Havva Mustafa
Group Analytic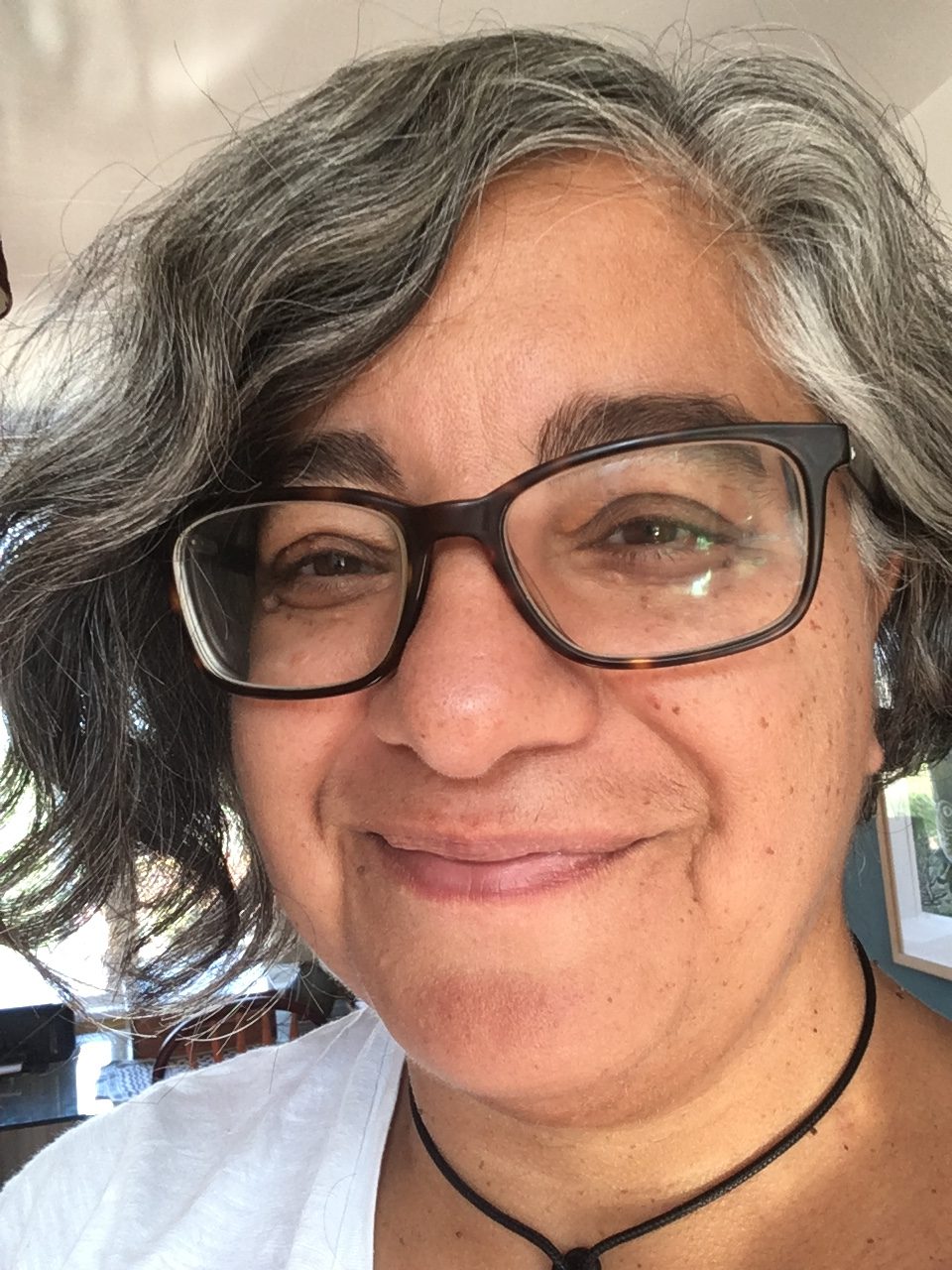 Read More
I have been working with individuals, people in relationships and with groups for over 20 years.
At the heart of my approach to the work I do, is my belief that who we are and how we experience the world is informed by our history.
I see all the work I do, rooted in the understanding that the internal and the external are connected.  For me this means that our family, the social/society, the psychological and the spiritual/natural world, combine to contribute to how we develop in the world. And all of these areas can be brought to the work we do together for exploration.
Many of the clients I work with want to explore issues such as depression, relationship problems and relating with others, anxiety and stress, confidence, self esteem, loss of meaning and purpose and bereavement.  I also work with sexual abuse issues and childhood wounding.  Other areas of interest are working with Identity issues, such as those around Race, Religion, Disability, Class, Sex and Gender, and Sexual Identity.
I work in person but during the coronavirus pandemic I will discuss switching sessions to phone or zoom, as necessary.
I work in English.
Qualifications and Accreditations:
Post Graduate Diploma in Psychosynthesis Counselling
Certificate in Couple Counselling – Relate
Diploma in Group Analysis – IGA (Institute for Group Analysis, 2018)
Certificate – Working Psychodynamically with Women
Membership of professional associations:
BACP – MBACP (Accredited)
Theoretical orientation/s:
Psychosynthesis, Psychoanalytic, Group Analytic
Howard Edmunds
Group and Individual Psychotherapist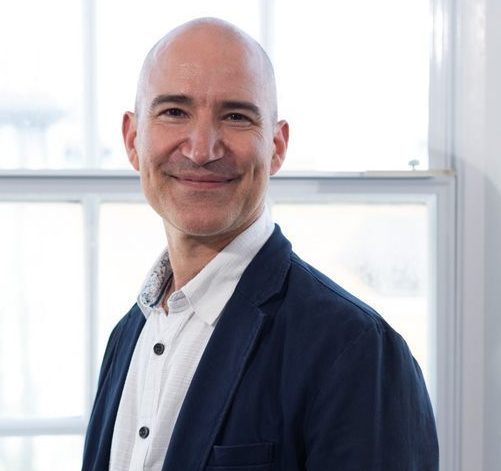 Read More
I am a Group Psychotherapist, DBT practitioner, Clinical Supervisor, and Organisational Consultant.
I offer both once and twice weekly Group Psychotherapy and individual Psychoanalytic Psychotherapy. I provide clinical supervision to individuals and organisations.
I work mostly face to face but also offer remote therapy via zoom where needed.
I am a full member of the Institute of Group Analysis and full member of the Council for Psychoanalysis and Jungian Analysis within the UKCP
I speak English (my native language) and French (intermediate).
I have 30 years experience of working in mental health settings, including Principal Adult Psychotherapist for Sussex NHS,  Clinical Lead for Brighton Therapy Centre as well as working in forensic settings and private practice. I am the author of an evidence-based course for people experiencing depression, anxiety and mood swings: The Mood Course I have a special interest in affective disorders and trauma have found that groups can be particularly effective in helping people who experience these difficulties.
I have facilitated a wide range of reflective practice groups and offered training in group facilitation and supervision in various settings.  I work with mental health teams and managers as an organisational consultant using a systems-psychodynamic approach. I was convenor and trainer for the Sussex Partnership NHS Trust Advanced Supervision Training.
I originally trained at WPF Counselling & Psychotherapy as a Group Analyst..  I have completed further training in Dialectical Behaviour Therapy and Mentalization Based Group Therapy.  I am a Qualified Clinical Supervisor having completed a one-year training titled 'Using the Group as a Medium for Supervision' at The Institute of Group Analysis (IGA).
Joana Pancada
Psychotherapist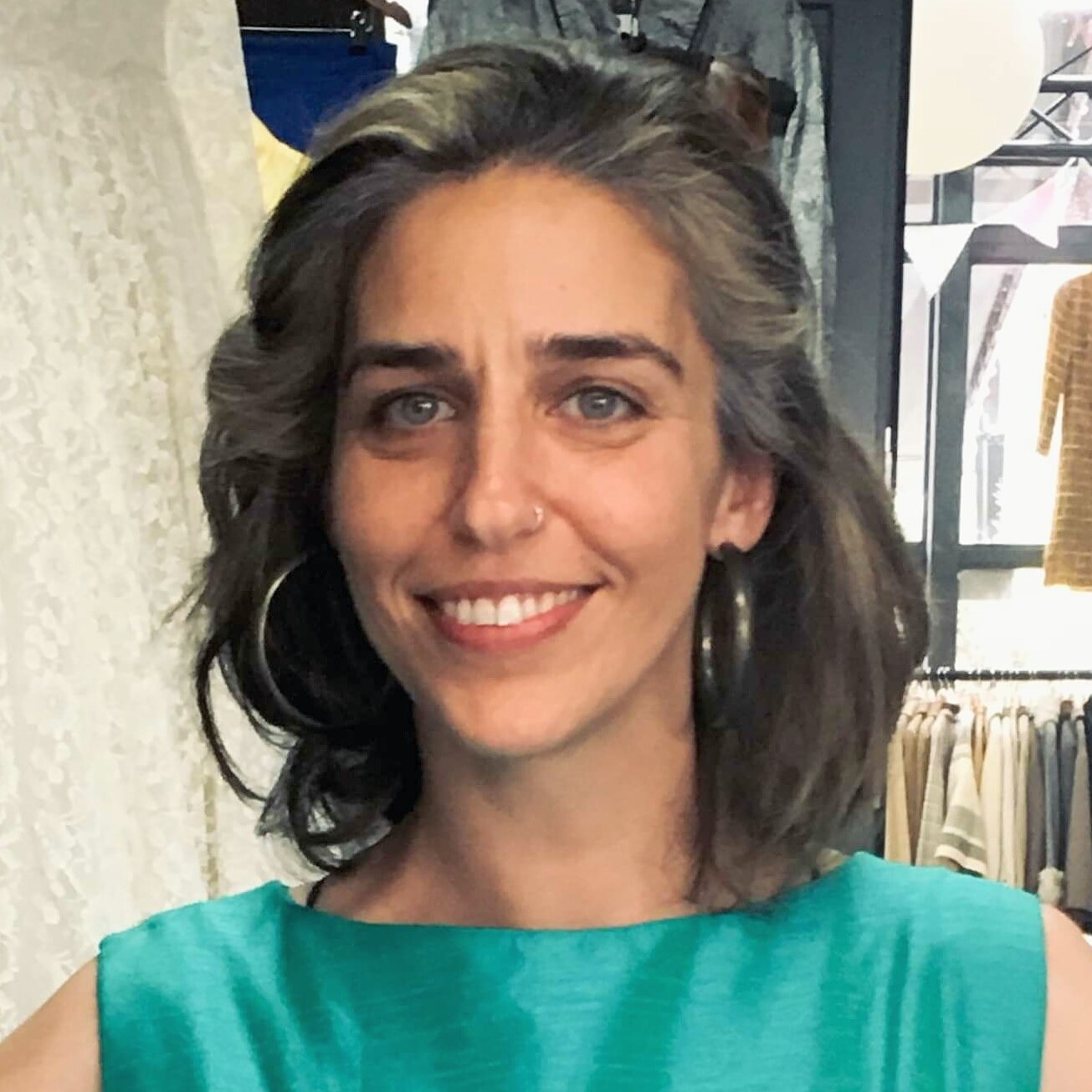 Read More
Joana Pancada holds a Master of Psychotherapy Research, specialising in Experiential Focusing, from the University of East Anglia in Norwich, England. This degree is recognised by the British Association of Counselors and Psychotherapists (BACP). She also holds a BA in person-centered counselling from the University of Brighton, England and is a qualified DBT practitioner.
Joana wrote a DBT skills course that she still uses in her practice and ran a DBT program to help people struggling with addiction, eating disorders, anxiety, depression and personality disorders.
Her approach is practical and humanistic.
Joe Bartholomew
Pluralistic Therapist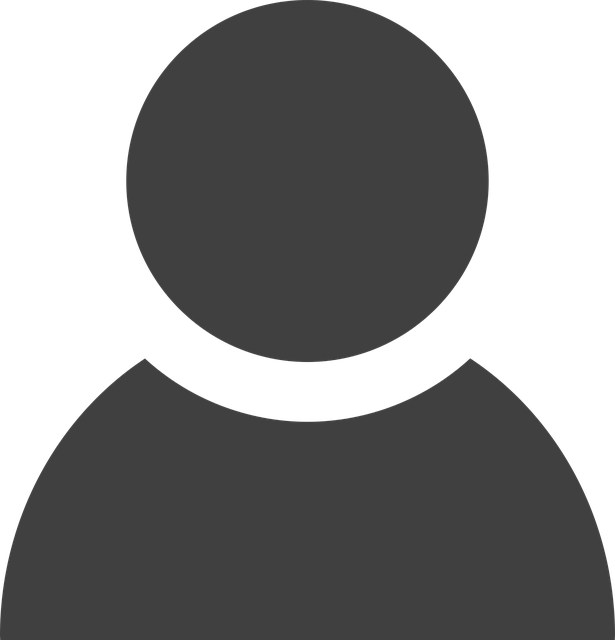 Read More
Joe is a trainee Therapist and is currently working towards his qualification in Therapeutic Counselling at Varndean in Brighton. He has studied Advanced Practice in Psychological Wellbeing Post-Graduate Diploma at Surrey University, and BSc (Hons) Psychology with Counselling at Greenwich University.  
He has worked within an NHS IAPT service, Psychiatric Acute, Mental Health Rehabilitation, and Community based settings in East Sussex; as well as charities such as Together Your Way, Recovery Partners, and The Prince's Trust.  
Joe has previously undertaken CBT based training and clinical work within the NHS, while as a trainee Therapist his core model has been person-centred in approach. He currently uses a pluralistic therapy framework. This means accommodating or adapting to the client's goals and preferences during therapy, working within his level of competency and providing other options if needed.
Jo Stein
Psychoanalytic Psychotherapist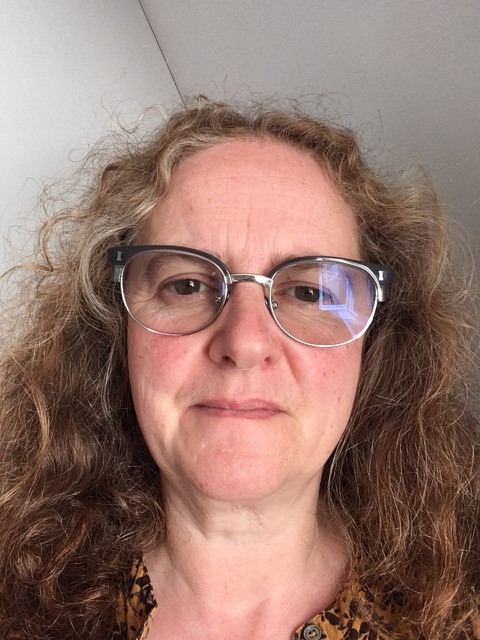 Read More
I am a qualified psychoanalytic psychotherapist and psychodynamic counsellor with many years of experience in both private practice and in clinical settings. I trained at the Guild of Psychotherapists and am a qualified member, I have a post-graduate diploma from Brighton University, an introductory group training with the Institute of Group Analysis and I completed a course of seminars at London Centre for Psychotherapy. I work with adults and I am a member of UKCP. I have experience of seeing people with a wide range of issues including eating disorders and addiction, trauma, anxiety and depression, relationship difficulties and all other mental health issues. A psychoanalytic approach works to understand current difficulties affecting your life. Through the exploration of your thoughts and feelings and their possible links with events from the past we aim to gain understanding and bring about lasting change. Psychoanalytic work is an effective solution to many mental health issues. For more information about this approach you may like to follow these links: http://guildofpsychotherapists.org.uk/psychotherapy/#http://psychoanalysis.org.uk/psychoanalytic-help
Kayley Dhillon
Humanistic Therapist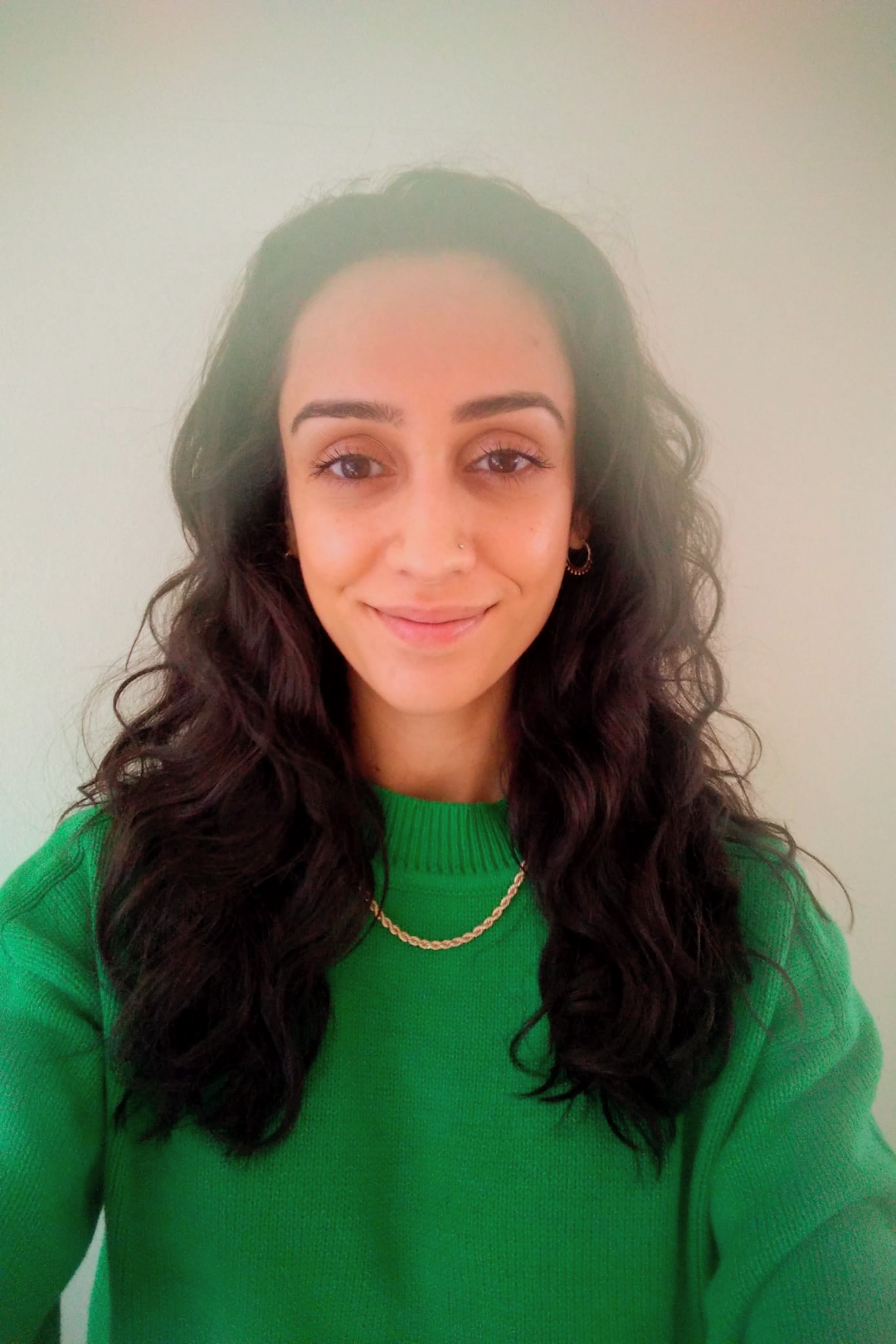 Read More
I adopt a Person-centred, Humanistic model of therapy, which means you will be kept at the centre of our discussions, and you will have the space to freely explore how you feel. I will work with you to understand your own individual experience from your perspective and together we can work towards reconnecting with your inner values and sense of understanding. 
With a warm and creative approach, we will learn about you and your patterns of relating. I will provide a genuine, caring, and honest environment where we will start to form a trusting relationship. During sessions, we will explore a variety of experiences or emotions you may feel afraid to discuss elsewhere. 
I currently work as a trainee at Brighton Therapy Centre, and I am also undertaking a Person-centred counselling Degree at Brighton University. In addition to this, I have completed an Art & Design Diploma at Reading College. I am therefore able to incorporate creative activities to our therapy sessions if that's something you would like to do. 
I work with people from a variety of cultures, backgrounds, and experiences and I provide a safe, non-judgmental space to discover your inner potential and confidence. I offer a weekly space for therapy and am happy to work either in-person or online. 
Kerry Evans
Humanistic Integrative Therapist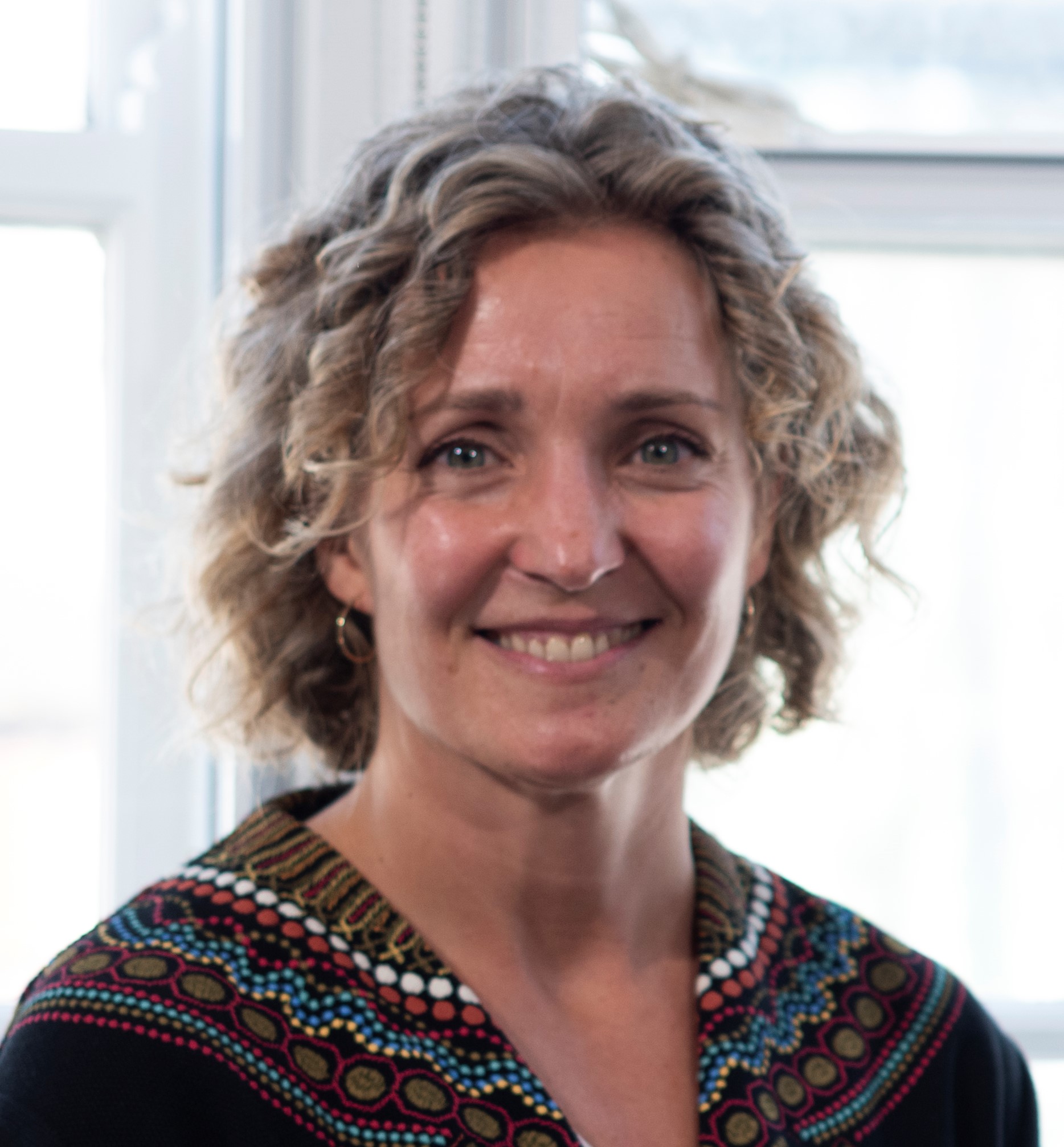 Read More
My therapeutic approach is Humanistic Integrative which means I'm interested, above all, in how you see the world and what makes you tick.  I'll draw on a range of tools to find a way of working that suits you. My style is pragmatic but warm.
I have worked as a therapist since 2010 and maintain a practice at the Brighton Therapy Centre (BTC) where I am also CEO.  Prior to joining BTC I managed the services of The Sara Lee Trust where I was also Deputy CEO and a practising therapist, working mainly with patients at the end of life.  
My extensive experience in cancer and palliative care, and a previous career in the city inform a special interest in issues related to illness, loss and the workplace. 
Mediums used (i.e. telephone, Zoom, in person)
Face to Face, online, telephone
Qualifications
Postgraduate Diploma in Humanistic Psychotherapeutic Counselling and MSc in Humanistic Psychotherapy (University of Brighton)
Diploma in Supervision (Institute of Group Analysis)
Memberships
BACP (Accredited member)
Registrations with health insurance providers
BUPA
Lisa Caughey
Gestalt Therapist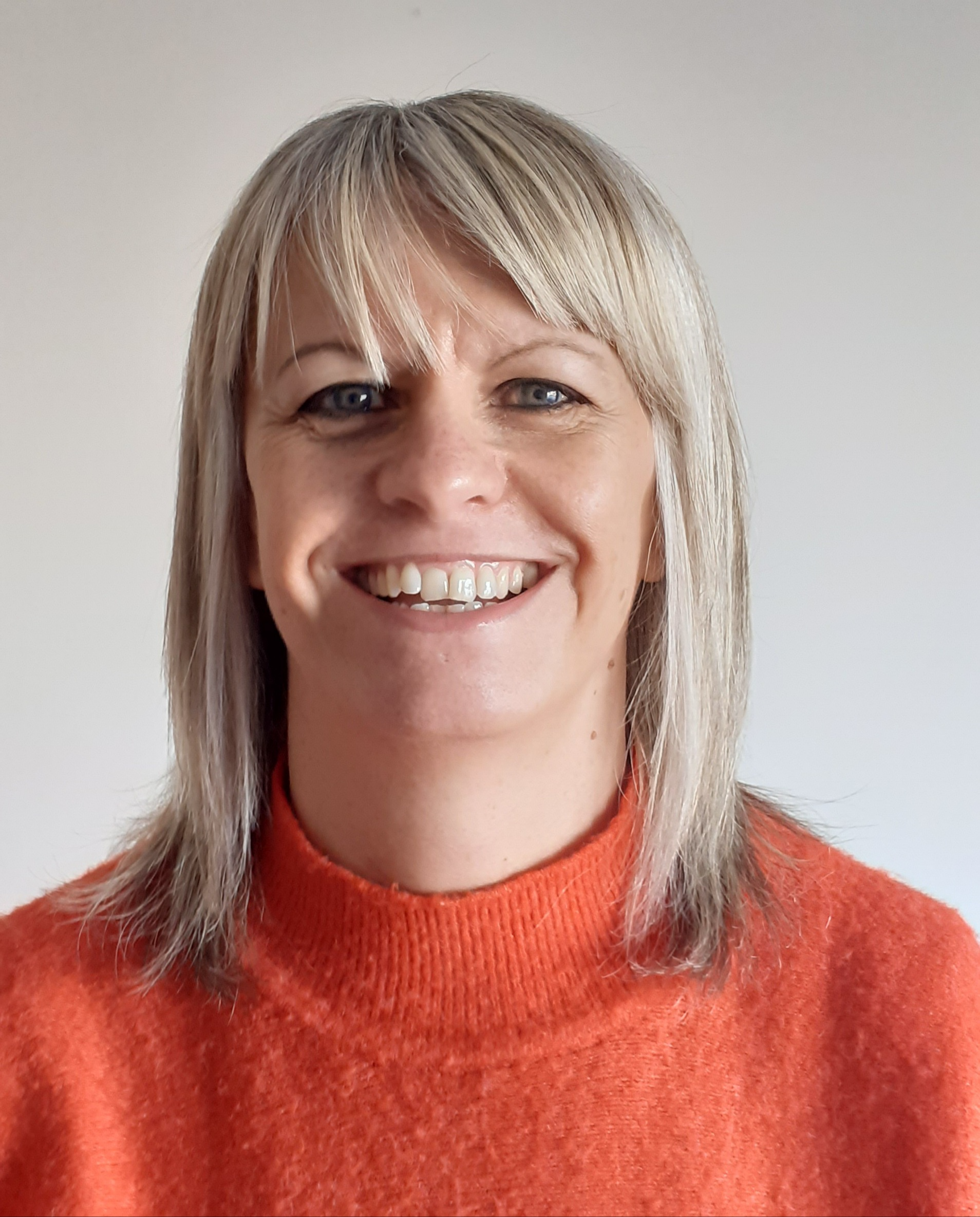 Read More
I am a qualified Gestalt therapist and registered with BACP (British Association for Counselling and Psychotherapy). I have worked in Health and Social Care for over twenty years and, prior to becoming a therapist, I specialised in the area of Addiction in the UK and overseas in South Africa.
I am experienced in working with individuals who encounter difficulties such as depression, stress, substance use issues, childhood and adult trauma and borderline personality disorders. Together, we will create an environment where you will feel able to unpack your challenges by increasing your self-awareness, self-acceptance and a clearer sense of self. I will provide you with a warm, safe and confidential space as I believe it is fundamental in forming a  trusting therapeutic relationship.
My approach as a Gestalt therapist is centred around the 'here and now' and by supporting you to gain a deeper awareness and understanding of yourself and your difficulties.
I also provide DBT (Dialectical Behavioural Therapy) to individuals that are looking to find healthier ways to self-regulate their emotions and improve their relationships with others.
I am able to work face to face or via Zoom and audio call.
Qualification and Training – Dip. Couns  MBACP Registered Counsellor
British Isles – DBT Training Dialectical Behavioural Therapy
Insurers – Holistic Insurance Services
Lynn Ramsson
Humanistic Therapist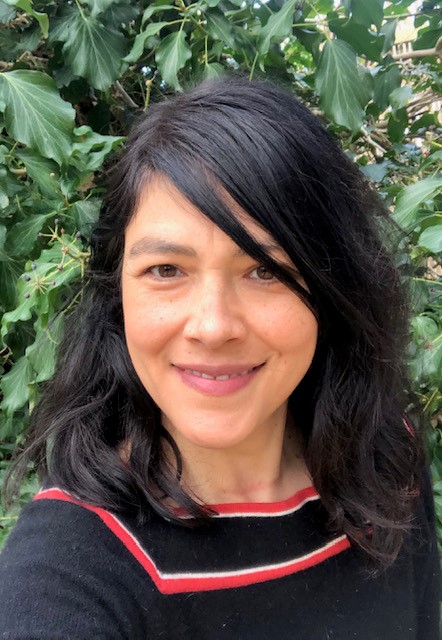 Read More
At the heart of my work is my belief in the potential of the past to impact the present. My therapeutic foundation is humanistic, which means that I feel strongly that enduring positive effects of therapy are possible for everyone. I work with older adolescents and adults of all ages.
I offer a safe, non-judgmental, confidential space in which you can talk openly about anything at all that might be weighing on you. In this space, I will support you as you develop a deeper understanding of your current concerns, your relationships, past and present, and your self.
As an American living in the UK and a woman of mixed race, I understand how a sense of 'otherness' can influence how we interpret the world in which we all live. As a former English teacher, I pay close attention to the language we all use to tell our stories.
Over time, our shared process will enable us both to become more aware of your motives and your behaviours, which will enable you to develop deep and empowering insights into your choices and your relationships with others.
In addition to my Masters and Education Specialist degrees in Counselling, I have a Masters in Literature, all of which I earned in the United States.
I work both face to face and online with the following concerns:
Relational problems and family dynamics
Anxiety and depression
Alcoholism and addiction
Self-destructive behaviours and inner conflict
Relationships and life transitions
Matters of identity and one's true self
Marci López Levy
Psychologist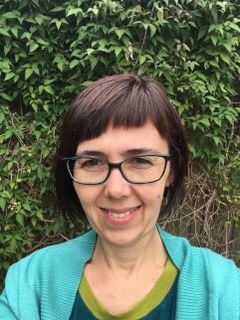 Read More
I am a psychologist and group practitioner graduate from the Institute of Group Analysis with twenty years' experience facilitating group processes. I am also a Research Fellow at the Psychosocial Department at Birkbeck College where my research focuses on safety in groups. I am also a counsellor and mediator.
I conduct therapy groups both in person and online. I work in English and Spanish.
I am an associate member of the Institute of Group Analysis and of the Group Analytic Society International. Trainee member of UKCP.
Maria Guiñazu
Humanistic Integrative Therapist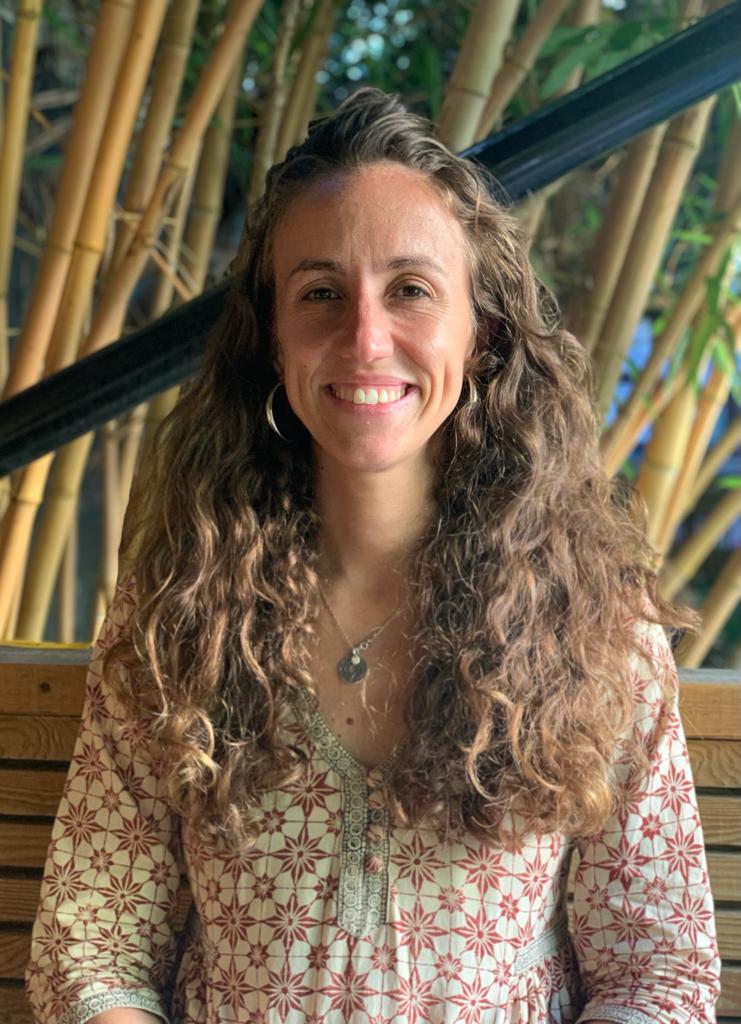 Read More
My approach intersects the expressive arts, somatic psychology and humanistic integrative therapy. I am curious about how you see the world, what matters to you, and how you are feeling physically, mentally and spiritually. Grounded in the idea of holding a warm and non-judgmental space, I'm passionate about looking at a wide variety of tools that might suit you towards growth, healing, transformation and embodied presence. My work is focused on the relationship between body, emotions, thoughts and imagination. As an additional resource, if you are interested in creative writing, drawing or movement, we can explore a world beyond conventional communication that might not be able to be expressed purely through verbal language.
I am a qualified psychologist from Argentina and also trained in movement-based expressive arts therapy at Tamalpa Institute in California. At the moment, I am a trainee at BTC as I am retraining at NSPC / Middlesex University to become an accredited Psychotherapy and Counselling Psychologist in the UK. Alongside my training, I am working on a multi-agency programme tackling complex domestic abuse across Sussex. 
I have more than eight years of experience in working with children, teenagers and adults in the private, public and charity sectors, bringing innovative models for mental and physical health to diverse populations in Argentina and the UK.  I have a particular interest in childhood and adult trauma, and its connection with eating disorders, substance misuse, depression, stress, grief and life transitions. 
Mediums used: Face to Face, online, telephone
Languages that I speak: English and Spanish (both native level). 
Memberships: UPCA and BPS student membership. 
Registrations with health insurance providers: Balens
Maureen McCamley
Psychodynamic Psychotherapist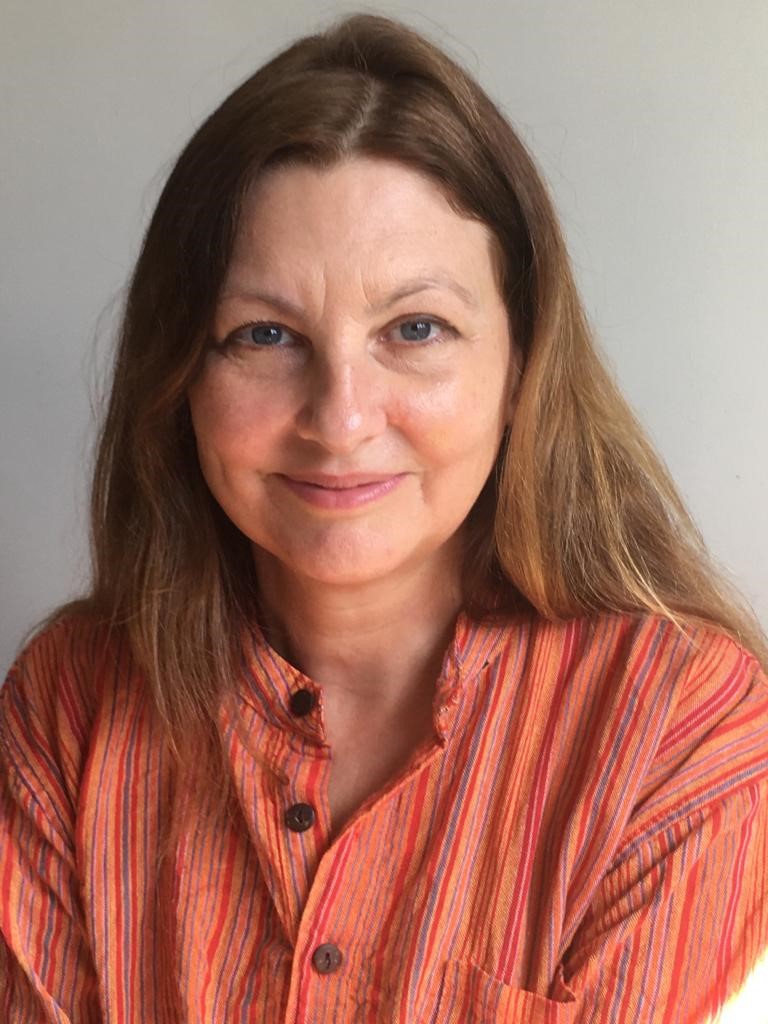 Read More
I am an associate practitioner at Brighton Therapy Centre and have worked here since 2012. I am a qualified and accredited psychodynamic psychotherapist (UKCP) with a MSc. Psychotherapy. I am trained in EMDR (member EMDR UK and Ireland) and integrate this into my practice as appropriate. I draw on other approaches if helpful. I undertake regular CPD to keep up to date with developments in the field of trauma and psychotherapy.
In my practice, I offer space to be curious about identity- be that to do with race, gender, sexuality, culture, class or neurodiversity for example-  and to explore and process current issues causing distress, alongside previous trauma and loss. I work with people experiencing a wide range of psychological and emotional issues including highly complex presentations such as dissociative disorders, often a solution to early relational trauma. I believe it can be helpful to think about how early experiences continue to impact on life and relationships and how pain can be unconsciously defended against in ways that may be unhelpful and problematic. I find listening to and connecting with the body an important part of the healing process. I believe that central to the therapeutic process is the establishment of a supportive relationship facilitating disclosure and exploration of deeply personal material.
I worked at Brighton and Hove Wellbeing Service from 2014 to 2019 specialising in work with vulnerable migrants and refugees. My professional background has largely involved working with marginalised and minority groups. I have worked extensively with people from different cultures.
I work online and in person.
Maya Rawal
Psychoanalytic Psychotherapist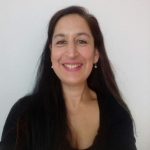 Read More
I offer individual psychotherapy with adults and young people.  I offer both short and long term work that focuses on personal development through the exploration ofemotional and relational issues, loss and life transitions, difficulties with creativity, meaning, and purpose. I also work with people in extreme distress, including anyone experiencing psychiatric problems.
Therapies provided
I am a psychoanalytic psychotherapist and I qualified with the Philadelphia Association, a charity established in 1965 by RD Laing to challenge accepted ways of thinking and treating mental illness and emotional distress. My approach is informed by both the psychoanalytic and the existential heritage of psychotherapy.
I have extensive clinical experience in issues that affect women and young people including depression, anxiety, body image and eating problems, sexuality, sexual abuse, self-harm, substance misuse, parenthood, adoption, and fostering.
I am particularly interested in working with cultural diversity and issues to do with ethnicity, race, mixed heritage, belonging and identity.
I have thirty years of experience working with children, families and mental health, having firstly trained in social work, before psychotherapy.
Mediums used (i.e. telephone, Zoom, in person)
Face to face, online, telephone
Qualifications
MA and Diploma in Social Work (1995), Philadelphia Association Diploma in Psychoanalytic Psychotherapy (2010), Diploma in Social Work Practice Education (2016)
Memberships
Philadelphia Association, United Kingdom Council for Psychotherapy, Society of Existential Analysis, Psychotherapy Sussex
Languages spoken 
English
Registrations with health insurance providers
The Psychologists Protection Society
Maxie Szalwinska
Psychodynamic Psychotherapist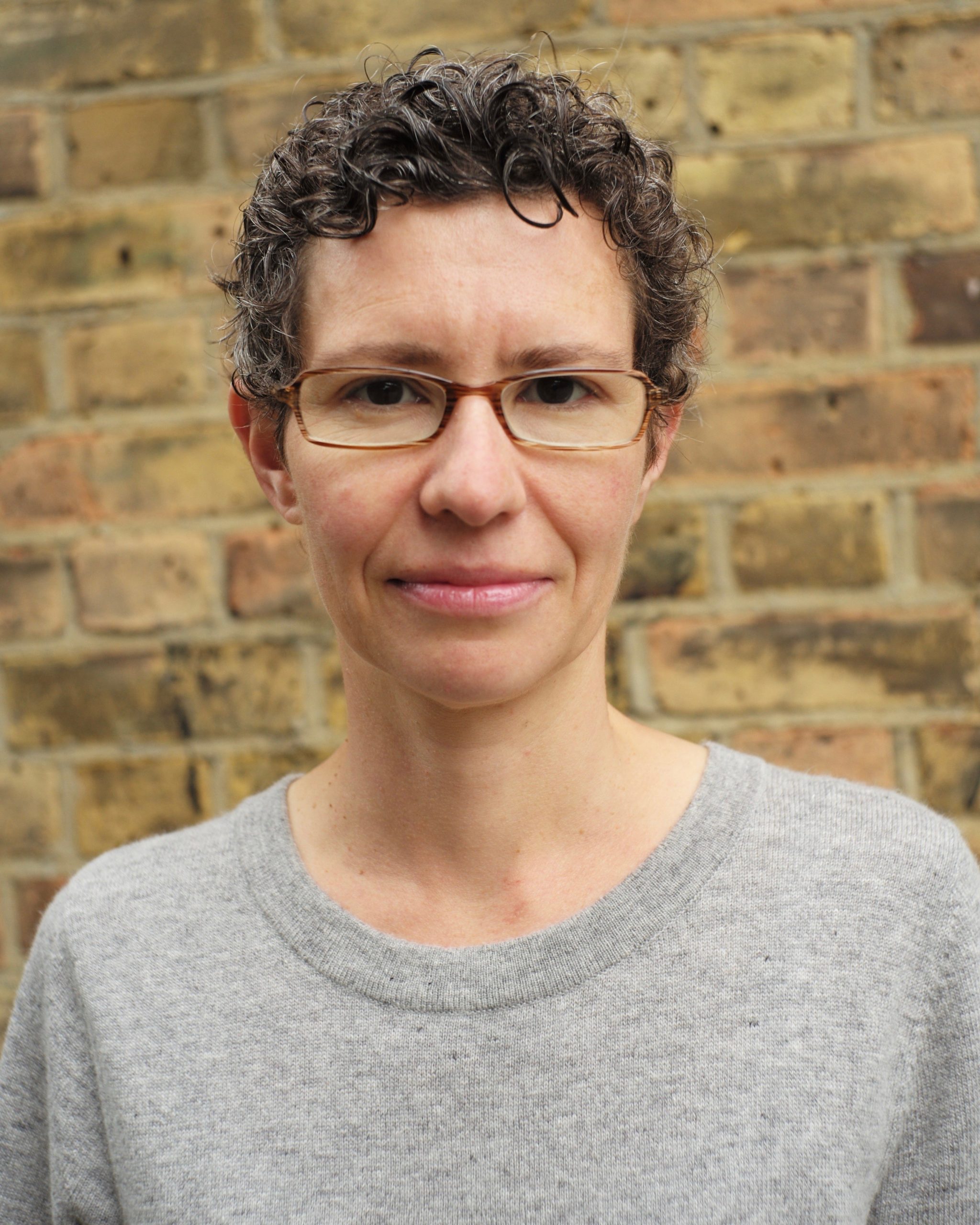 Read More
I am a UKCP registered therapist offering one-to-one psychodynamic psychotherapy to adults. This can be open-ended or time-limited (twelve sessions).
If you decide to embark on therapy with me you'll be listened to attentively and with an open mind, whatever you want to bring to the privacy of a consulting room. This might be a longstanding grief, recent loss, or things you're hesitating to even name. You could have a sense of being stuck but you don't yet know why – this can be explored too.
I work to ensure that a client's unique history and diversities get recognised in our sessions, whatever they may be. I am experienced in working with people from a range of cultures, sexualities, identities and backgrounds.
In psychodynamic psychotherapy we consider your thoughts and feelings, and understand how the past exerts an effect on your present. I may be able to help you observe old patterns you are maintaining that have ceased to be helpful or are causing distress and difficulties in your relationships with others.
I have a post-graduate diploma in psychodynamic theory and practice and am a registered member of the Foundation for Psychotherapy and Counselling (FPC).
Mike Lloyd
Systemic Practitioner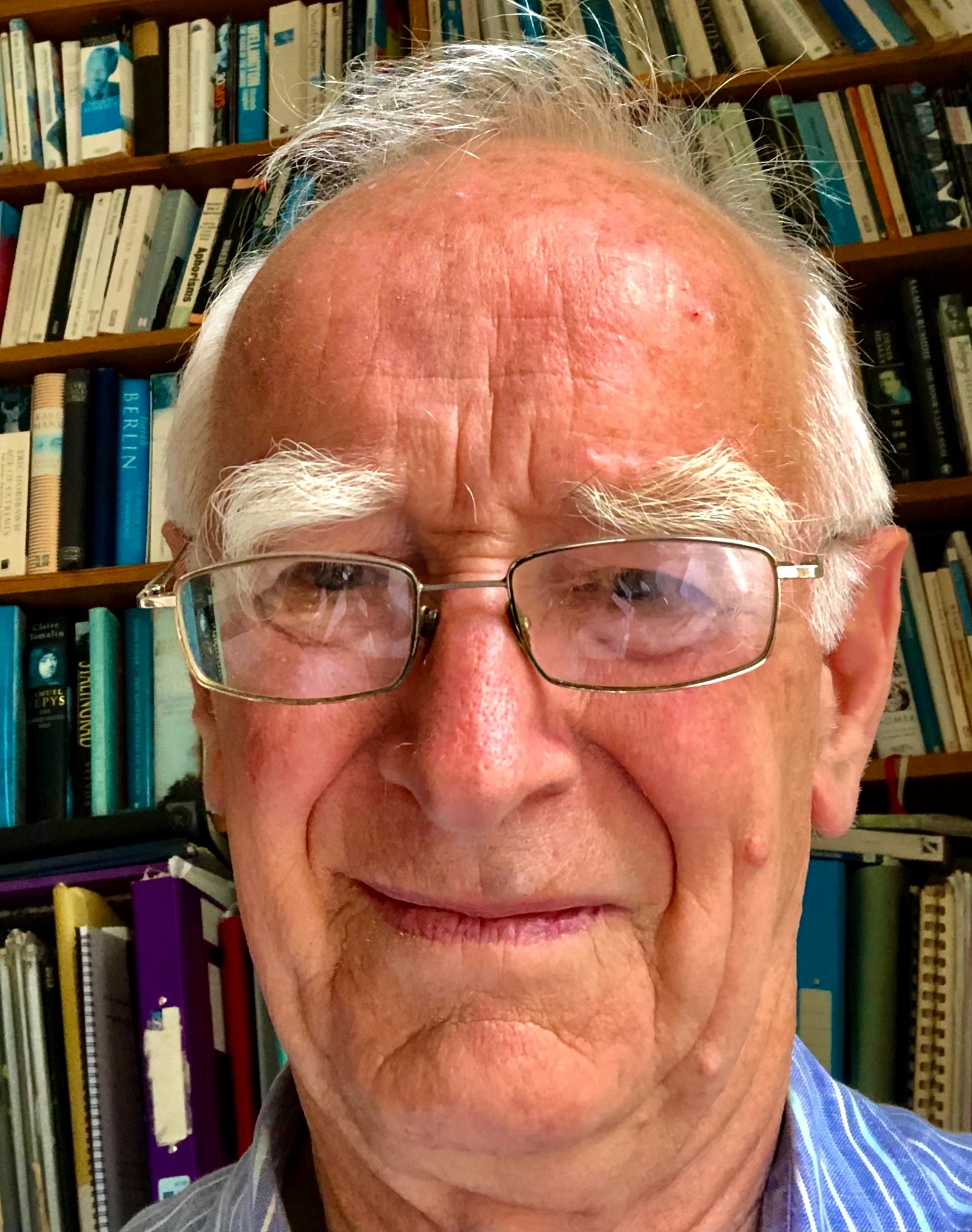 Read More
I am a qualified systemic practitioner, specialising as a couples and family therapist over many years. I also have a background as a mediator and qualified social worker. I trained in London at the Institute of Family Therapy, the Tavistock Clinic and Kensington Consultation Centre and over time have worked in a number of different settings, including Social Services, CAMHS (the child and adolescent mental health service), the Sussex Family Mediation Service and in private practice. I have also worked as a trainer and manager, in a wide range of social care, clinical and multi-agency settings, co-ordinating a range of team-building and other training workshops, including the provision of family therapy training and supervision to other professionals.
I currently work on a part-time basis at Relate and in private practice.Much of the work I do is with individuals, couples and families who have significant relationship problems, including those who have difficulties associated with poor mental health, substance misuse and domestic violence.
I work by phone, on Zoom, and in person.
My overall therapeutic approach is very much informed by, on the one hand, the importance of acknowledging, validating, exploring, pondering and 'being with' clients in relation to what they bring to the session for discussion – their problems, issues, dilemmas and challenges; and, on the other hand, the usefulness of applying strengths-oriented, solution-focused, non 'problem-saturated' ways of thinking in order to address satisfactorily the matters in hand.
Michael O'Rourke
Integrative Therapist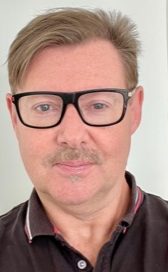 Read More
My therapeutic approach is integrative, with a focus on the psychodynamics of the relationship between the client and me.    I work with childhood sexual abuse and trauma, and my MA focused on sexual abuse, trauma and domestic violence.  I also have experience of 12 Step groups such as Alcoholics Anonymous, Sex and Love Addicts Anonymous (SLAA) and Co-dependents Anonymous (CODA) and encourage participation in these groups to compliment therapy where appropriate.  I also hold a BSc (Hons) in Reflective Therapeutic Practice which helps me reflect on my own processes and how I relate to clients.
Previous therapeutic experience includes working with OneinFour (for survivors of child sexual abuse) and THT in London, and with Counselling Plus and The Sara Lee Trust in E. Sussex.  I have considerable experience working with those living with cancer, including terminal and end-of-life clients.  I have helped develop a coaching service as part of a European project to support people living with cancer to remain in or return to work following treatment.  This protocol will be rolled out in France, Belgium and The Netherlands.
 I am currently undertaking a course in Group Supervision at the Institute of Group Analysis in London, and I supervise therapists in training at BTC.  Prior to training as a therapist I worked in corporate healthcare, including occupational health, healthcare trusts and private medical insurance.  I bring this experience of business to my work and can support clients through work-related issues, as well as more emotional worries such as anxiety, depression, relationship difficulties and deep-seated childhood concerns.
Niki Smith
Psychotherapeutic Counsellor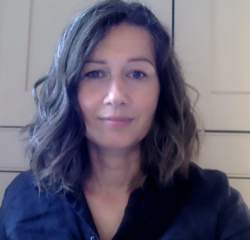 Read More
I strongly believe that the opportunity to talk and to explore openly and without fear of judgement, in a safe and containing space, can result in greater fulfilment, autonomy and flow. This process can also help you identify and understand the obstacles and impasses that may have been hindering you. My hope as a psychotherapeutic counsellor is to provide such a space, so that my clients can begin to believe and know that a more fulfilling experience of life is possible for them, too.
I am a psychotherapeutic counsellor, registered with the BACP. I hold a postgraduate qualification in Psychodynamic Psychotherapy from Brighton University as well as counselling qualifications with the CPCAB, and I have worked with private clients at all stages of life, at BTC and in a university counselling service setting. I can offer therapy in person and online and I have experience with both time-limited and open-ended therapy.
I have worked with clients experiencing diverse issues such as anxiety, depression, trauma, shame, identity issues and coercive control I can also work with clients who wish to explore areas of challenge related to ageing, ethnicity, ASD, body image, sexuality and sexual orientation, addictions, ADHD, chronic illness, bereavement and loss, and transitions of all kinds. I have experience of working with people from a wide range of ethnicities and cultural backgrounds and am committed to inclusivity in my practice.  To support my clients and develop my professional practice, I regularly attend additional workshops and trainings.
My approach has been described as calm, intuitive and incisive. My work is informed by my interest in mindfulness and yoga philosophies, and influenced by my background training in visual arts.
Because I have worked with younger children within a school setting, I developed a feeling for the myriad ways in which conscious and unconscious desires and needs are communicated, both verbally and non-verbally, and I observed how patterns of attachment, formed in childhood, can reverberate in relationships throughout the life course, sometimes leading to frustration, 'stuck-ness' or despair.
In my work with adults, I accompany and encourage my clients as they begin to explore these patterns and links with curiosity and compassion and as they start to move again, towards a place of enhanced trust, relational understanding and self-acceptance.
Nirvana Crowley
Integrative Counsellor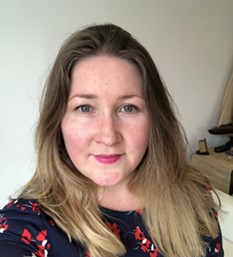 Read More
I am an Integrative Counsellor and work with clients in a way that is warm and empathic, drawing on a range of therapeutic approaches including Psychodynamic, Person-Centred and Cognitive Behaviour Therapy (CBT). I am experienced supporting clients with depression, anxiety, addiction, low self-esteem, clients experiencing relational difficulties or going through life transitions. I am also trained and experienced in working with trauma.

Therapies Provided
I provide time-limited and open-ended Psychodynamic, Person-Centred and Cognitive Behaviour Therapy (CBT) and would tailor my therapeutic approach to meet your needs. I practice face to face at the Brighton Therapy Centre and offer sessions remotely via video call or over the telephone.
Qualifications & Experience
I have a Masters in Counselling Psychology and have worked with clients in distress at counselling centres and charities in the UK and overseas for the last five years. 
Professional Memberships
I am an accredited member of the National Counselling Society.
Languages spoken 
English
Patricia Cooper
Psychodynamic Counsellor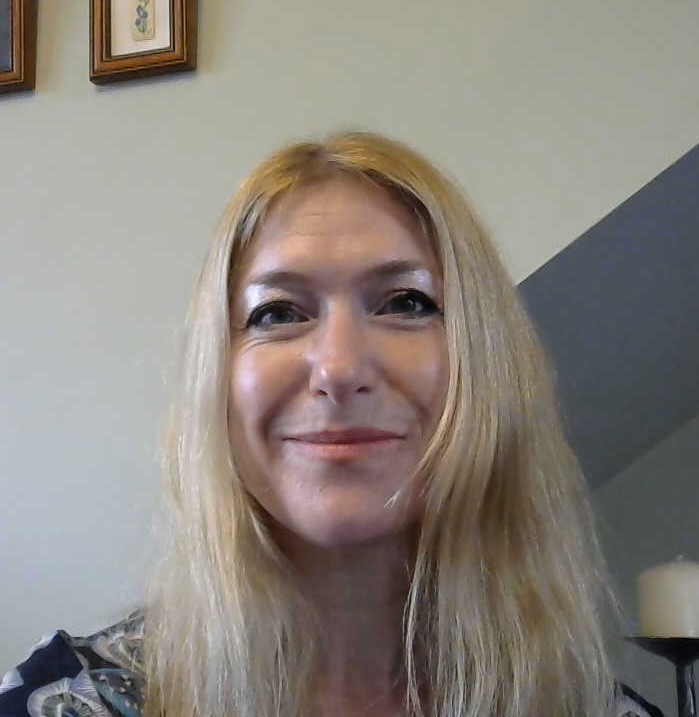 Read More
I work alongside individuals with a range of mental health issues including depression, anxiety, OCD, behavioural and substance addictions, early trauma, disordered eating, body dysmorphia and gender dysphoria.
I have a background experience of working with language and communication impairments, autism and early attachment difficulties in children and young adults.
I am a qualified, BACP registered Psychodynamic Counsellor, and I offer therapy in person and online via zoom. I work alongside individuals with a range of mental health issues including depression, anxiety, OCD, behavioural and substance addictions, early trauma, disordered eating, body dysmorphia, gender dysphoria and sexuality. Prior to qualifying as a psychodynamic counsellor, I have many years' experience as a teacher and keyworker for children and young adults with language and communication impairments, autism and early attachment difficulties.
 My philosophy is influenced by my belief in a relational approach and an understanding that the therapeutic relationship is core to enabling growth and development. My practice draws on the psychodynamic understanding that our early experiences have an impact upon our current relationships with others and that many of our emotional processes are functioning on an unconscious level and may give cause to internal conflicts and anxieties of which we are not fully aware.
I value the importance of offering a warm and trusting space in which together and with compassion we can be curious, think about and make sense of our feelings; and collaboratively explore creating new meanings and the fostering of healthy relationships with the self and others.
Paul Salvage
Psychodynamic Psychotherapist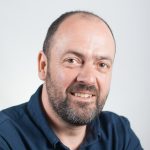 Read More
I am a Psychodynamic Psychotherapist and have extensive experience of working with a wide range of men and women with a range of presenting difficulties, resulting in sometimes intense feelings of anxiety and depression. Examples of problematic symptoms include:- difficulties in personal and work relationships, problematic emotions, excessive anger or sadness and addictions and traumatic memories.
I will create a support atmosphere and encourage you to speak as freely as possible, listening carefully and facilitating exploration of both conscious and unconscious;- thoughts, emotions, behaviours and patterns. I will try and do this is a direct and straightforward way.
In person and via Zoom.
MSc Psychodynamic Psychotherapist.
UKCP and UPCA registered.
Registered with healthcode, AXA PPp and Aviva.
Rebecca Wells
Psychodynamic Counsellor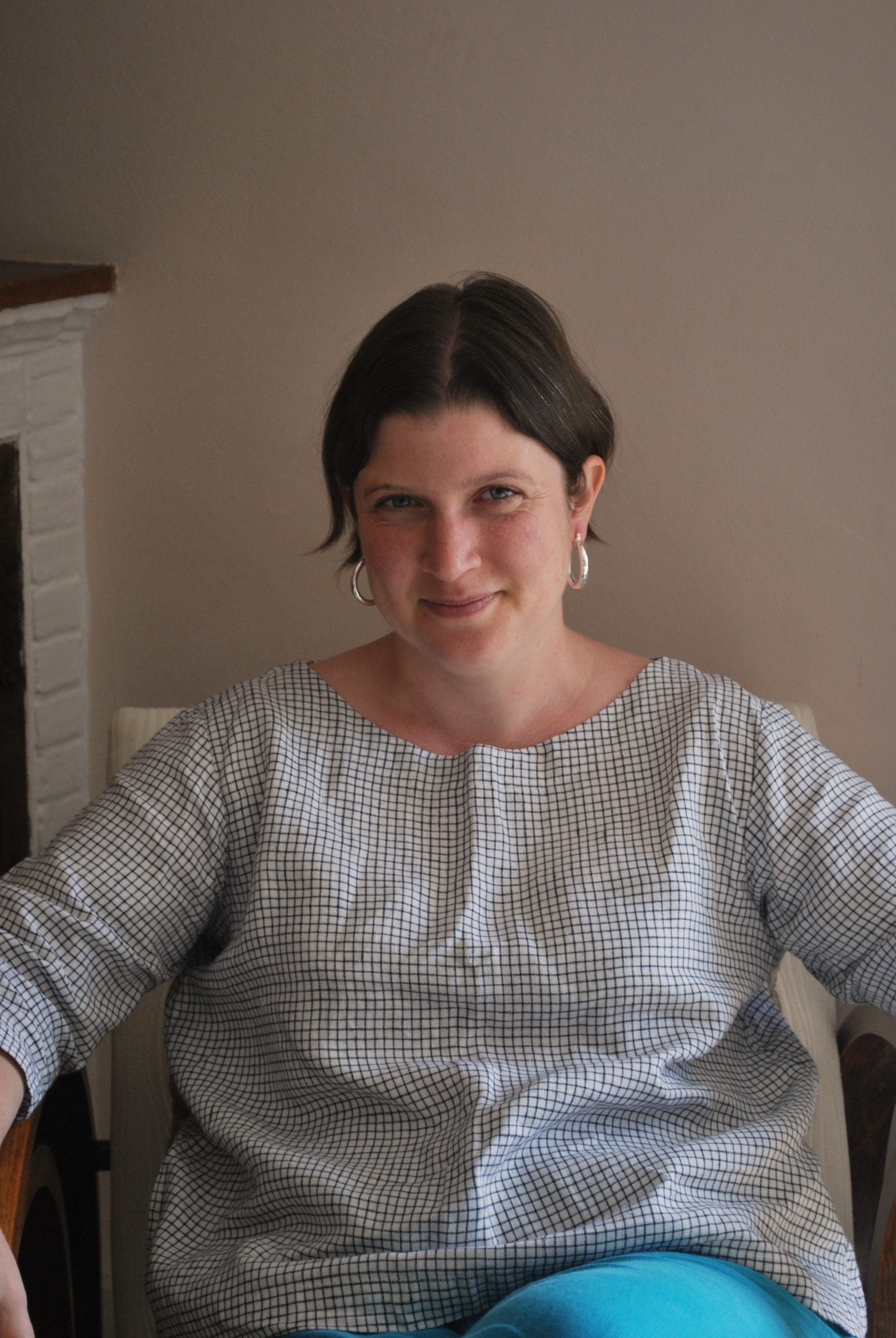 Read More
I work with individual adults collaboratively through a Psychodynamic approach, integrating body awareness where this is helpful. While I work with a wide range of issues, I specialise in supporting people affected by:
-early relational trauma (this may be experienced as chronically feeling unloved, disconnected, empty, abandoned, 'unreal' or out of touch with the body)
-LGBTQ+ issues
-autistic spectrum conditions
– depression
-anxiety
Psychodynamic counselling
Zoom, telephone, in person
PGDip Psychodynamic Counselling (Distinction) ; PGDip Mental Health Nursing; BAHons English Literature
BACP registered
English
I have worked with people experiencing emotional, psychological distress since 2007, integrating my experience of working in NHS mental healthcare with my current psychodynamic approach. Issues are addressed through a collaborative, empathic exploration of feelings, thoughts, fantasies, dreams, early and current relationships in the context of an evolving therapeutic relationship. Where it is helpful, I draw upon body-oriented approaches to trauma to support clients to articulate and integrate their experience.
Rima Wansa
Pluralistic Psychotherapeutic Counsellor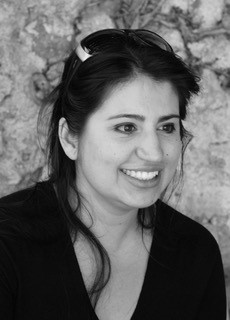 Read More
I am currently re-training as a pluralistic psychotherapeutic counsellor to achieve UK accreditations and BACP registration. I am a trainee at BTC in view of graduating in December 2021.
Previously, I had my own practice in France where I was trained in Integrative Sophro-Analysis®. This is a mindfulness based psychotherapy that uses tools such as breathing, meditation and visualisation in the counselling/psychotherapeutic process.
It offers us an inner journey through our own life story and challenges our limiting beliefs in order to disable a losing scenario or a repetitive life pattern that has become too painful. It allows us to have an understanding of our psychological functioning and the mechanisms put in place that may underlie a certain type of behaviour. To inhabit the body as a whole and hear its messages.
I am multi-cultural and multi-lingual and I have worked with adults and young people from varied international backgrounds. I believe these experiences are important as they allow open-mindedness and flexibility in my therapeutic approach.
Therapies provided:
I offer both short and long term therapy and have experience of seeing people with a wide range of issues including anxiety, stress related issues, self doubt, depression, relationship difficulties, life transitions, loss, trauma, sleep disorders, abuse, and all other mental health issues.
Mediums used: Online via Zoom, Skype, & in person.
Qualifications:
Currently Training for the Professional Diploma in Psychotherapeutic Counselling (Prof.Dip Psy C)
Trained as a Professional Sophro-Analyse Therapist (mindfulness based psychotherapy) in Paris, France at the IESA (Institut Europeen de Sophro- Analyse Intergrative) 2015- 2017
Trained as a Registered Sophrologue at IESA (Institut Europeen de Sophrologue) in Paris, France. 2018
National Counselling Society Student Member (NCS19-10179)
ASAE ASSOCIATION DES SOPHRO-ANALYSTES D'EUROPE (N° W021005217) MEMBER OF THE INSTITUT EUROPÉEN DE SOPHRO-ANALYSE
Languages spoken:
English, French, Arabic, (all at native level) Spanish (intermediate)
Ros Howell
Psychodynamic/therapeutic Counsellor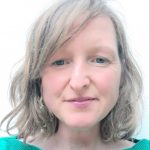 Read More
I offer open-ended and short-term psychodynamic therapy to individuals that pays attention to the patterns that may have developed in your relationship to yourself, others and the outside world. A period of difficulty or stress may bring you to therapy but as we talk you may find this resonates with other experiences you have had in your life.
I trained as a psychodynamic psychotherapeutic counsellor at Brighton University, and at Goldsmiths, University of London as a Movement Psychotherapist. I am a member of the British Association for Counselling and Psychotherapy and the Association of Dance Movement Psychotherapy.
I am currently training as a Dialectical Behavioural Therapist. DBT is a therapy that has been identified as particularly effective for people who have received a Borderline Personality diagnosis. I also work on BTC's programme offering therapy to refugees. Other training includes working with trauma, how the cultural and political landscape affects our internal world and postnatal depression.
Previously I provided therapy in the community, to refugee and asylum seekers, mothers and their young children, people living with dementia and children who have autism.
Rose Dixie
Psychodynamic Therapist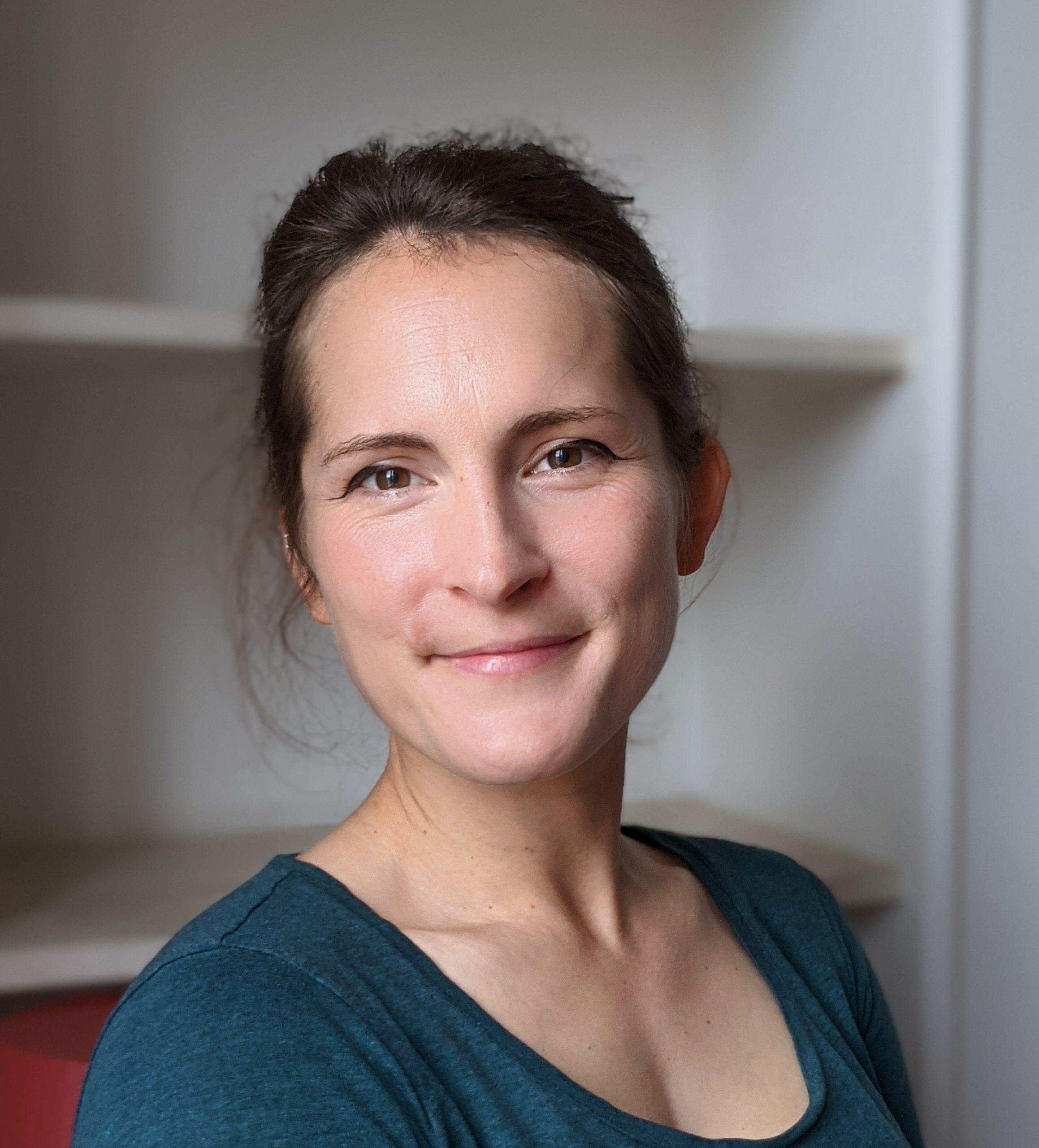 Read More
I am a qualified, registered member of the British Association for Counselling and Psychotherapy (BACP) and offer both open-ended and time-limited psychodynamic therapy. I work with clients to explore their inner worlds, to seek a better understanding of their inner life, thoughts, desires and emotional landscape. Together we work to develop a thoughtful approach to difficult and sometimes painful aspects of their experience. 
I have experience of working with a wide range of people undergoing prolonged or acute periods of mental or emotional distress. Some examples of the issues I have worked with include: anxiety, depression, obsessive compulsive thoughts and behaviours, gender identity, borderline personality presentations, disordered eating, sexuality and attachment styles that impact negatively on clients' relationships. 
I believe that becoming better acquainted with our unconscious conflicts can help us have a kinder more generous relationship to ourselves, to acquire an understanding of some of the thoughts or behaviours that trouble us, and therefore to gain agency in our lives. 
I offer sessions face to face, via zoom or on the phone. 
Ross Anderson
Existential & Integrative Therapist

Read More
I am an existential graduate practitioner currently undertaking further psychotherapy training at Regents University. Existential therapy is a broad approach that looks at the whole of the human condition and works to expand the client's awareness; it helps people face life's challenges with more authenticity and purpose. 
Why do we sometimes feel stuck, anxious or depressed? How can we carry our past histories and navigate the future? By exploring our emotional hinterland, we can reveal what really matters to us and how we fit into this world. Such a journey can help us to find meaning or acceptance so that travelling through life is less arduous. 
I am a UKCP (UK Council for Psychotherapy) trainee member. I am bound by its code of ethics and subject to its complaint's procedure. I am committed to providing a safe and supportive therapeutic relationship. 
I can offer short- or long-term work in person, on the telephone or online.
Steve Mason
Humanistic Integrative Therapist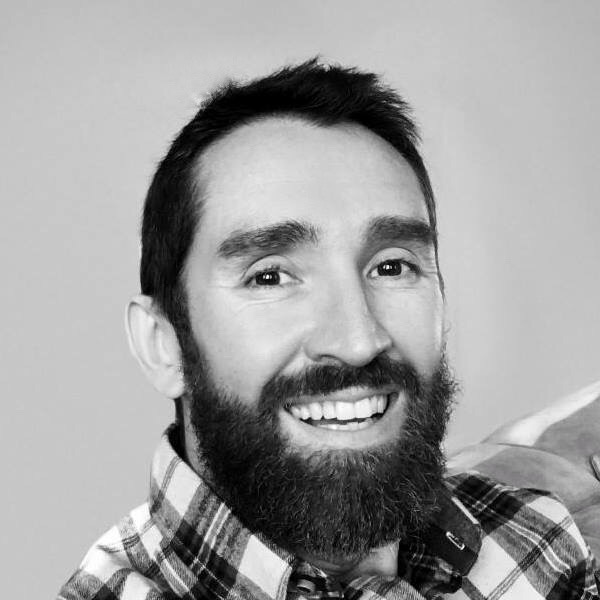 Read More
I am a Humanistic Integrative therapist with a Gestalt approach, working holistically to support you by considering all areas of your life. I have a warm, gentle, and friendly manner and my background as a complementary therapist with over than 20-years' experience, means that I have worked with people from all walks of life.
We all have times when feelings, memories and experiences can feel hard to manage. They can lead us to feel anxious, depressed, or low in mood and energy. It can feel challenging, wondering how we got to where we are and not knowing how to move forward. Sometimes, life events such as a bereavement, the end of a relationship, the loss of a job or sudden unexpected illness or injury can feel like a tremendous and unexpected blow.
​Recognising that we need help can feel daunting, confusing, or even hopeless, which is why I offer a safe and supportive environment for you to talk. I invite you to bring your feelings and experiences to explore in a non-judgemental, confidential, and compassionate space, where you are free to be your true self, and together, we can work to figure things out. 
​I offer short term or longer open-ended work. I am an LGBTQ+ affirmative therapist and a proud member of the community.
 Therapies: Humanistic Psychotherapeutic Counselling
Mediums: Face to Face, Zoom, Telephone
Qualifications: Diploma in Humanistic Psychotherapeutic Counselling (Metanoia Institute)
Membership: BACP
Steve Metcalf
Psychotherapist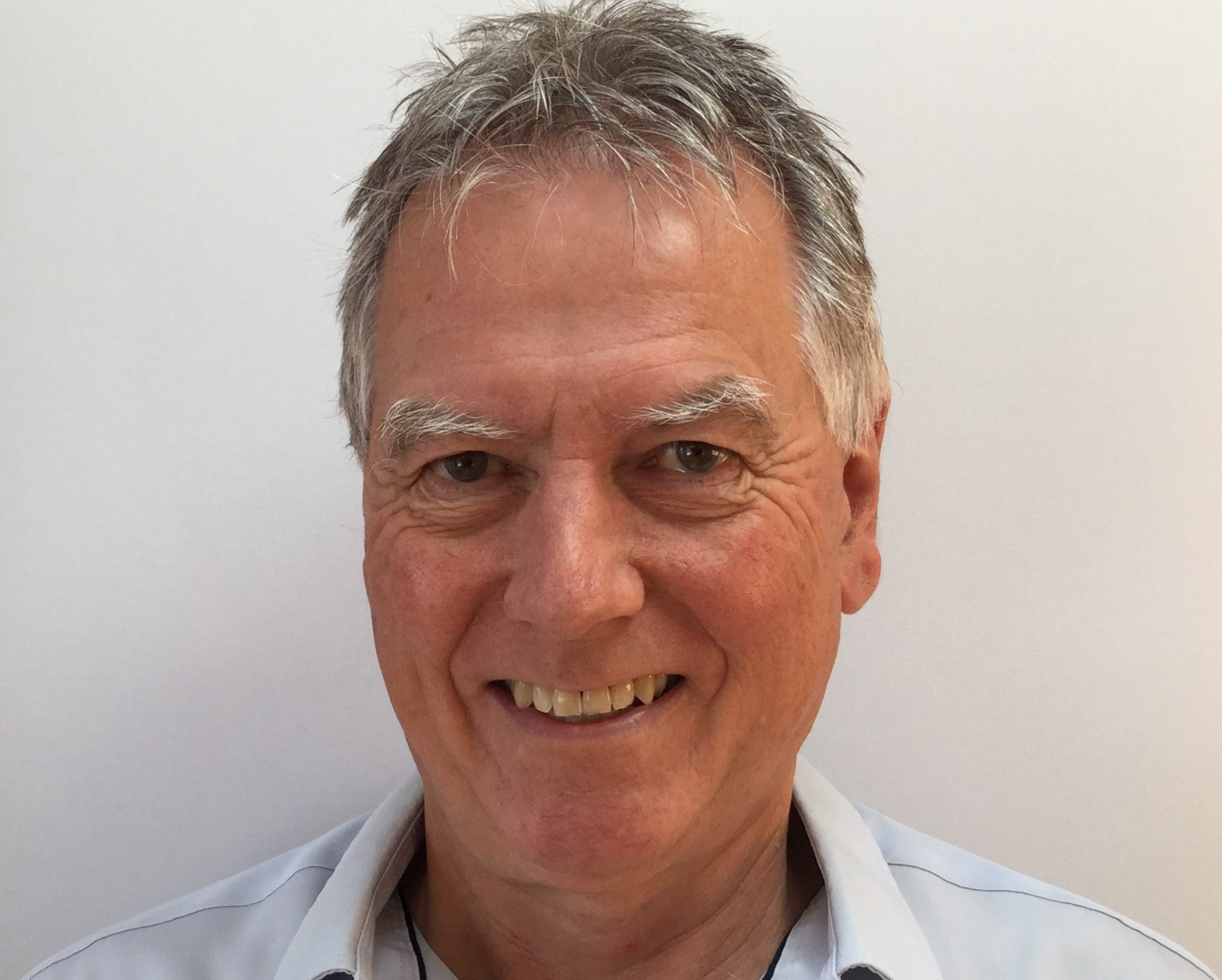 Read More
Having started working with emotionally disturbed teenagers in the 1970's, I later took a degree in Developmental Psychology at Sussex University, and then subsequently a post-graduate diploma which qualified me as a social worker. I worked for many years in different settings and services in social care, as a practitioner and later a manager, but generally focused on mental health.
In 1999 I started training in Cognitive Analytic Therapy (CAT) at the Munro Centre at Guy's Hospital in London, and I qualified as a CAT psychotherapist in 2004.
What has always appealed to me about the CAT model of therapy is that it provides a structured way of getting to the heart of what is troubling someone in a timely and effective way, without losing any of the warmth of a trusting, personal relationship. At the same time it is a flexible model that can bring in other techniques and perspectives as required, and it can be adapted for brief or longer-term contracts according to what is needed. So in my private practice I can respond to individual needs and requirements, but I work predominantly with the CAT approach.
Steve Morris
Clinical Psychologist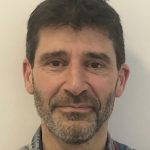 Read More
I am a clinical psychologist qualified for over twenty years and have worked in the NHS in Child and Adolescent Mental Health Services most of that time. I work at Brighton Therapy Centre with some adults, children and families for brief or longer-term work, depending on what we agree to focus on.
Therapies
The therapies I provide are flexible and overlap and are broadly behavioural, cognitive-behavioural, systemic therapy, brief solution-focussed therapy and narrative therapy. 
Media
I prefer working in person but I also think that working remotely (Zoom, for instance) has become much more familiar for most of us since 2020. Working over the telephone can also be helpful but with the aim of meeting in person at some stage.
Qualifications
2017 Postgraduate Certificate in Family and Organisational Systems, Tavistock and Portman NHS Foundation Trust
2000 Doctorate in Clinical Psychology, University of London
1993 BSc (Hons) Psychology, Birkbeck College, University of London
Memberships
British Psychological Society
The Health and Care Professions Council (Registered Practitioner Psychologist)
Health Insurance Provider
Howden
Some more background
I have done a lot of joint work in the NHS over many years with psychotherapists, family therapists, psychiatrists, and community psychiatric nurses; my practice has been influenced by several ways of thinking and working.
Some of the difficulties I have worked with include anxieties and panic attacks, depression, body dysmorphia, deliberate self-harm, phobias, obsessional compulsive disorders, problems arising out of autistic spectrum difficulties, anger and mood issues as well as coming to terms with physical illness or diagnosis. I have always had an interest in and curiosity about what makes a good working relationship because with this, lots of doors naturally open which allow for change and personal growth.
I am also involved with supporting the nearby Brighton Table Tennis Club, which places a lot of emphasis on providing a service to the community. I volunteer working there with a group of people through the medium of playing table tennis, this being the only outlet many of them have for regular physical exertion. I am a keen table tennis league player myself and use this to help maintain my own physical health, as well as enjoying myself in the process.
Dr Steve Morris BSc (Hons), D.ClinPsy, PGCert.(Family and Organisational Systems)
Chartered Clinical Psychologist
Sue Boyer
Gestalt Psychotherapist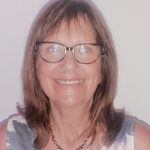 Read More
I'm a Gestalt Psychotherapist, professionally qualified and accredited with UKCP. I offer face to face and video call sessions. In the short term, for more specific issues, or longer term psychotherapy for a deeper exploration. I have many years of experience working with a wide range of issues including anxiety, depression, relationship problems, loss & bereavement, anger, addictions, low self esteem, trauma, personal development and many other difficulties that people seek therapy for.
As a Gestalt therapist, I aim to work creatively to help you develop your awareness of yourself and your relationships with others. I support you as you gain insight into your psychological difficulties and concerns. I believe the relationship between client and therapist is central to the process of change in therapy and I am actively engaged in sharing my thoughts and feelings in response to what you bring to the sessions in order to support growth and change. I offer a blend of compassionate support and gentle challenge.
My particular interest is in mindfulness practice and the connections between the practice of mindfulness and psychotherapy. Because being more present to our experience in the here and now supports greater awareness and connection.
Sunny Pitcher
Psychodynamic Psychotherapist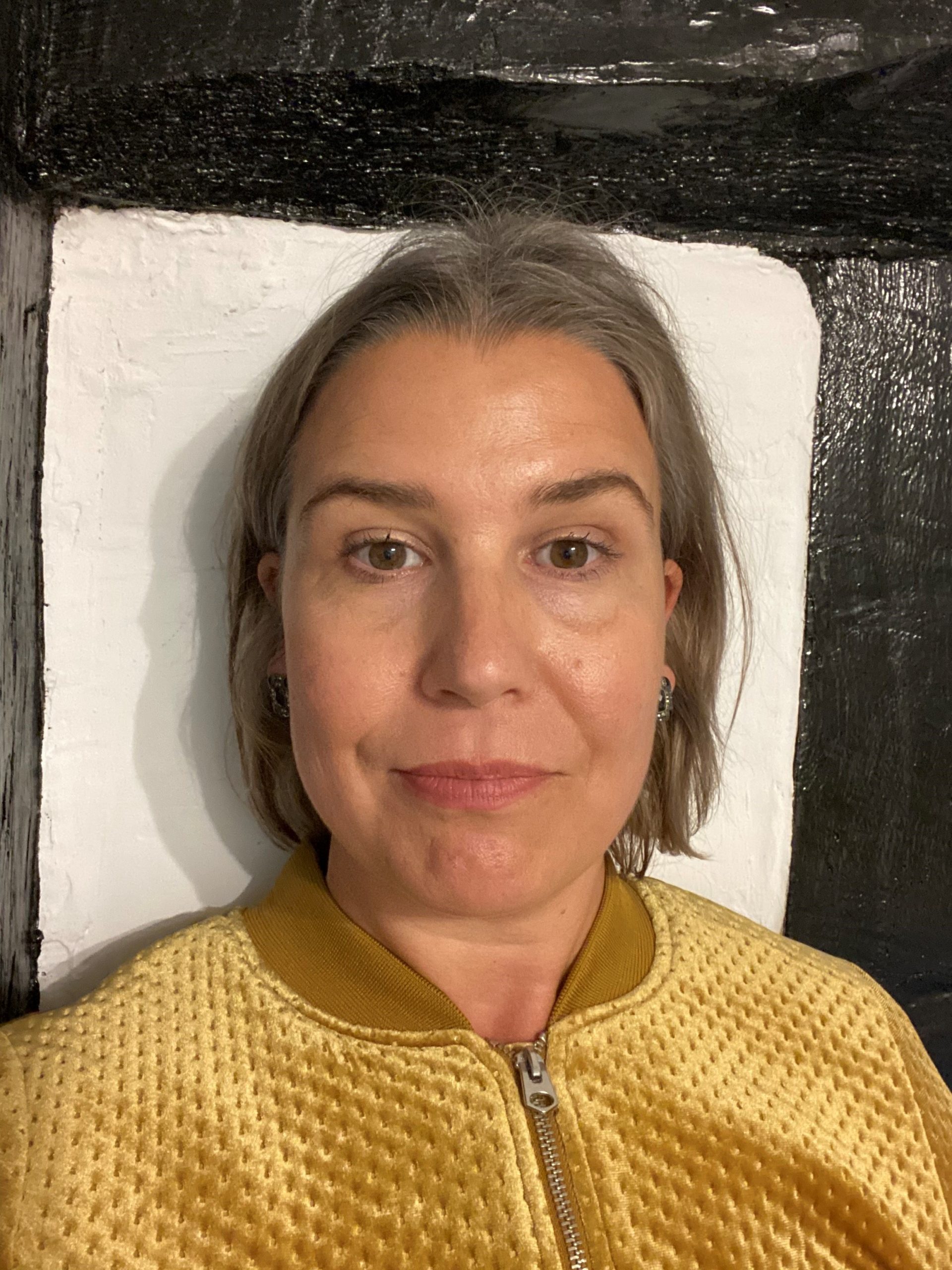 Read More
I am a fully qualified psychodynamic psychotherapist and have been with BTC since 2014. I work in a way that is inter-personal and relational, because I feel that the connection in the room is an important part of the therapeutic process. I also believe that our unconscious is a big driving force behind a lot of our behaviour and patterns, revealing itself in areas such as our dreams, desires and defences.
I graduated with my master's degree from Brighton University, I am a registered member of UKCP and I am fully insured with Balens. My undergraduate degree was a Bachelor of Science in Psychology, and I also have some training in CBT. In addition, I have worked as a counsellor with young adults and children for the YMCA from 2014-2020. I can offer sessions face to face (preferred) or via online.
I believe that a great cause of suffering can stem from a sense that we are stuck in our lives and within ourselves. Fostering a belief that change is possible by nurturing a sense of curiosity and compassion towards ourselves in therapy can be a great release. Changes and shifts come from the willingness of both of us to work through your own unique personal landscape within a containing, safe space and being led by your unconscious. Childhood always has relevance in relation to the current difficulties and frustrations we are facing in the present. For me, a large part of the therapeutic process is living with the reality that we cannot airbrush away aspects of our lives. We can, perhaps, instead learn to live with ourselves which, eventually, may lead to a much more comfortable existence.
Susan Egan
Psychodynamic Counsellor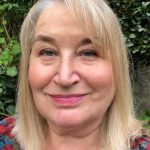 Read More
My therapeutic approach is Psychodynamic, but I also draw on my combined knowledge of mindfulness and art based therapeutic models. The therapy that I offer is appropriate for a wide range of issues, including anxiety, bereavement, creative blocks, depression, lack of self-esteem, loneliness, menopause, relationships, sexual issues, stress, and work-related issues.
I have the expertise, as a therapist, to gently work with you with the aim of bringing understanding and self compassion towards your difficulties. My approach is tailored to your needs, going at a pace you feel comfortable with. I know that sometimes it can feel exposing to talking about personal issues. Therapy is process that can bring relief from stress, anxiety and low mood, with the possibility of opening up more choice in your life.
I have over ten years' experience as a BACP accredited and registered psychodynamic Counsellor. I began my career in further education, as an Art and Design lecturer, a position I held for over thirty years. I found that my pastoral and mentoring roles, as a tutor were very rewarding so I became interested in deeper psychological and therapeutic ways of working with people. I started my initial therapy training course in 2007, with a mindfulness approach to counselling. I then went on to study for a Post Graduate Diploma, and qualifying as a psychodynamic counsellor in 2010.
Mediums used: Zoom, in person (when
Qualifications
PG Dip Psychodynamic Counselling
WPF Therapy Certificate in CBT Skills
Tavistock – Introduction to Compassion Focused Therapy
TA101 Certificate from EATA (European Association for Transactional Analysis) with international recognition
OCN Intro Counselling and Communication Skills emphasising Mindfulness-Based Practice.
Other Qualifications include B.A. Hons Fine Art, PG Dip Digital Media Arts, M.A. Design
Memberships: BACP Registered and Accredited Member
Languages spoken: English
Registrations with health insurance providers: AXA Insurance
Susan Griffin
Psychotherapist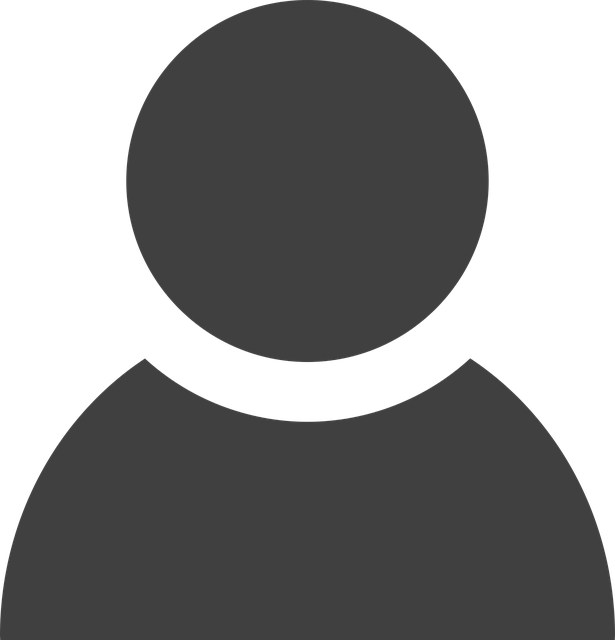 Read More
I am a Group Analytic Psychotherapist registered with the UKCP offering weekly psycho dynamic group, individual psychotherapy and group and individual psychotherapy using an MBT approach. I am also an Art Psychotherapist registered with HCPC and offer individual art psychotherapy within BTC.
I addition to my role at BTC, since 1994 I have worked with child, adolescents, adults and looked after children services within the NHS. I am accustomed to working with adults with a broad range or mood and personality disorders in individual and group therapy. I have also worked within acute settings, a therapeutic community for children and adolescents and with children, adolescents and families within outpatient services/CAMH. My role has involved group supervision and consultation to professional systems, reflective practise groups to professionals, support groups to parents and carers in addition to direct psychodynamic group and individual work to children and adolescents.
Tarun Pamneja
Psychologist / Psychotherapist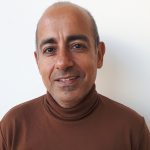 Read More
I am a psychologist and a psychotherapist. I have extensive experience of working in the NHS and charities supporting people diagnosed with severe mental illness and emotional distress. In my private practice, I work mainly with people who have suffered with complex relational trauma and struggle to find meaning and purpose.
Psychotherapy is a specific kind of conversation, meant to deepen your self-understanding so that you can live better with yourself and have more satisfying relationships with others. If you have experienced complex relational trauma, and you now live with its after-effects, we can work together to understand and ameliorate its negative impact.
I have extensive experience of working with people with psychiatric diagnoses. As well, I have experience working with individuals who identify as sexual, racial, cultural and power minorities.
I trained at Metanoia Institute and the University of East London. I qualified with a Doctorate in Integrative Counselling Psychology and Psychotherapy.
I have professional registrations with the UKCP and HCPC.
My current model of psychotherapy is mostly psychodynamic, with my main influences being from the Jungian schools.
I work online and in person.
If you would like to join our team, get in touch.